I made these matcha shortbread cookies a few weeks ago for a family bbq.
Not initially intended for ice-cream sandwiches they worked pretty darn well as such I must say – there were lots of positive noises during consumption, which thrilled me no end.
For me, there is nothing more satisfying than having people enjoy the food you've made.
Matcha is wonderful stuff but because it's so dog-gone expensive I use it less frequently than I'd like.
Our local health store has started stocking it and initially I was thrilled thinking I didn't have to order it off the internet any longer. That was until I seen the price – almost 23 quid!!!
Say wha?
Are you actually having a laugh health store?
Believe me, I don't mind paying for quality nor do I mind supporting local businesses – in fact I actively go out of my way to so do – but 23 quid is utterly ridiculous for a small tin of matcha.
That's my gripe. Onto the recipe.
ingredients
1 1/2 cups flour
3/4 cup vegan margarine
1/4 cup sugar and more for sprinkling
1 heaped tbsp matcha powder
1 40g disc (1/4 cup) willy wonky's Venezuelan dark chocolate or any vegan dark chocolate (at least 70% cocoa solids)
1/2 cup ground almonds
Pre-heat the oven to 175 degrees celsius/350 degrees fahrenheit.
Cream the butter and sugar in a large bowl.
Add the flour and matcha powder and mix until a soft dough is formed. I use my hands to form the dough ball after the flour has been completely combined.
Place in fridge for up to an hour or use immediately if you're pushed for time.
Line a baking sheet with parchment. Tear off small teaspoon sized amount and roll into a ball. Place on sheet and repeat ensuring there is enough space between cookies to allow for expansion.
Bake for 10 minutes and then sprinkle the cookies with granulated sugar before baking for a further 5-10 minutes. Remove from oven and allow to cool before transferring them to a cooling rack also covered in baking parchment (you'll need this for when they are rolled in chocolate).
Bring some water to the boil in a saucepan and then reduce the heat completely. Place a large bowl on top of the saucepan and break in the chocolate. If steam is escaping then turn the heat off completely, as any liquid will spoil the chocolate.
Put the ground almonds in bowl large enough to roll the cookies.
When the chocolate is melted roll the edges of the cooled cookies in it and then do the same in the bowl containing the ground almonds. Place on the cooling rack and repeat.
Eat on their own or use for ice-cream sandwiches – make sure the ice-cream has been softened sufficiently beforehand. Enjoy!
This is an uber quick post. Possibly the quickest I've ever done. Possibly. We shall see……
My family are here and I'm strapped for time, as we seem to be constantly doing something.
They arrived Sunday and I made a sort of meze type meal with hummus, pita, roasted portobello mushrooms, cous cous and (because my Dad is a bit of a meataholic) faux mini burger bites, which I don't think fooled him but he seemed to enjoy them anyway.
Monday seen us chow down on a spinach and pepper pasta bake with salad and roasted broccoli. It was pretty good and everyone seemed to like it and that's the most important thing.
Tuesday was a total mish mash that included basil tofu (it was a jaw dropping moment watching my Dad chow down on that!), spicy courgette salad and bulgar wheat tossed with sauteed leeks. Random but actually very nice.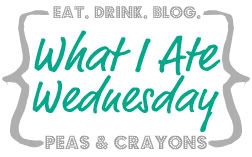 Tonight was again totally random, as I was trying to use up ingredients I had in the fridge (I loathe waste) – red cabbage slaw, caper and cornichon potato salad, paprika roasted sweet potato tossed with noodles and sesame seeds, black bean and clementine salad and also some shop bought dolmades. It was tasty and satisfying and was just what we needed after a long day meandering around the streets of Penzance.
After dinner we went to the Admiral Benbow, one of the oldest pubs in Penzance, to listen to some folk music. It was pretty freakin' awesome and bizarrely it transpired my Sisters boyfriend who is also staying with us knew one the musicians and we ended up having a drink and a chat with him.
As usual I'm doing this arse about tit (excuse my French) and have totally launched in with dinner eats before touching upon breakfast or lunch.
Breakfast was cocoa oats (porridge) with agave, ginger and topped with chopped pecans, sliced banana, a good dollop of peanut butter and some vegan friendly chocolate drops. I made it for everyone except my Dad and Husband who had toast instead. It got a very enthusiastic response from everyone who ate it – an excellent foodie start to the day!
Lunch was a tapas style platter with stuffed olives, hummus, peppadew peppers and mozzarella for my Mum. It was served with a beautiful baguette style bread. Extra virgin olive oil and balsamic also accompanied the dish, which was perfect fodder for poolside eating – we sat by the the wonderful Jubilee pool, which is down by the seafront in Penzance. It's an art deco salt water pool that is just about the coolest thing I've ever seen. In case you didn't know, I am an art deco freak so I dig this kinda thing a lot.
We washed everything down with a local raspberry cider. I know. Outrageous.
It was a such a good day. Glorious weather, fantastic company and great food.
p.s. some of the photos were taken on an iphone.
p.p.s. I didn't take all the photos – my Sis takes credit for the pirate ship and the shot of me and my Mum. Also, how lazy am I not getting out of my seat to photograph the pool. LA.ZY.
p.p.p.s is it just me who loves anything to do with pirates? I'm clearly living in the right place!
I lied. This was blatantly not the shortest post I've ever written.
Now before you go screwing your face up at the thought of prunes in a cake let me jump to their defense – or at least my defense and tell you why they work in this cake.
When I was a wee girl at school we were lucky enough to have some wonderful cooks that would bake us treats for breaktime (recess) and sell them to us for 10p a pop – even in them days that was an absolute steal. I always, without fail, bought two (one for each hand and all that) and one of them always was what I thought for a long time to be a 'sticky toffee slice' (I named it that). I goddamn loved those things; crispy, chewy, sticky, sweet. They were the tops.
The day I discovered my 'toffee slice' was in actual fact a date slice (ahhhhhhhh!!) was not a good day. I can't remember who told me or how I found out what they were made from but it broke me a little and after that I couldn't eat them. The mere thought of them turned my stomach. You see, I hated dates back then. Loathed them with every fibre of my being.
My experience of dates had been limited to Halloween when my Mother would buy some neglet dates and consume them like they were sweets. Every year I tried a date and every year I screwed my face up and spat the half chewed dirtball in the bin. Bleugh, bleugh, get out of my mouth, bleugh.
Fast forward to the present day and I am date freak. I honestly don't know what I'd do without them, they are a central part of my sweet intake – I use them in raw balls, cheesecake crusts, in smoothies, ice-cream and on their own (now I too eat them like sweets – well they do say we eventually turn into our Mothers!).
Prunes kinda remind me of Grannies – shall we say they have connotations that aren't exactly the most appetizing? Despite this I have put prunes back on the 'eat' list and have been using them in breakfast oats and even (shock) eating them on their own. That's right folks, I'm now happy to just pop one in my mouth and chew. Like sweets. Kinda.
Actual sweets would be a bit weird in cake but prunes give the perfect amount of chew amongst the moist, crumbly cake. Seriously. Really delicious. The cake would be a lesser cake without them.
Why 'finger cake'? Because you can pick it up all delicate like between your fingers – great for drinking with a cup of tea. In a teacup. With a saucer. You know my feelings on this one.
If you decide to put the batter in a smaller loaf tin, it probably could no longer be classified as a 'finger cake' and that would be disappointing. I want you to get in on the finger cake action. So a standard 2lb loaf tin it is. It will look like there is nothing in the tin but don't panic. It also won't rise up much. Again, don't panic. It's all good, it will taste fantastic and you will like the prunes.
almond and prune finger cake
1 cup white rice flour
1/4 cup brown rice flour
1/4 cup ground almonds
1 tsp baking powder
1/4 tsp bicarbonate of soda
1/4 cup sugar
1/2 tsp ground ginger
1/4 tsp nutmeg
pinch pink Himalayan or rock salt
1 kiwi
1/4 cup oil
1/2 cup rice milk
1/4 tsp cider vinegar
1/4 tsp almond extract
5/6 small chopped prunes
Pre-heat the oven to 175 degrees celsius/350 fahrenheit.
Sift the flour, ground almonds, baking powder, bicarb, ground ginger, nutmeg, sugar and salt into a large bowl. Give it a gentle stir with a spatula.
Puree the kiwi in a hand blender and add the oil, milk, cider vinegar and almond extract and give it another very quick blitz to incorporate.
Chop the prunes into small pieces – I quartered them.
Grease the loaf tin with a little vegan margarine.
Pour the wet ingredients into the dry and thoroughly combine with a spatula ensuring not to over work the batter.
Finally, add the prunes and gently incorporate before transferring to the greased tin. Place in the centre of the oven and bake for 50 minutes. Remove from oven and allow to cool before removing it from the tin and transferring to a cooling rack covered with baking parchment (this will help when you cover it with the syrup).
Pierce holes all over the top of the cake using a cake tester or a chop stick.
amaretto sugar syrup
1/4 cup granulated sugar
1/2 cup water
decent splash of amaretto
Place the sugar and water in a pan and swirl to dissolve. Bring to a gentle boil for about 5-10 minutes until it reduces to about a quarter cup of syrup.
Add the amaretto, swirl to incorporate and take it off the heat.
Allow to cool for a minute or two before carefully drizzling over the cake using a spoon.
Cover the cake with the baking parchment until completely cool before slicing.
So here's goes. I'm taking part in the 'What I ate Wednesday' craze – yippee! Except, I'm not sure whether I'm doing it correctly. It's referred to as a link party and I do love a party. It's also lucky that today was a particularly great day for eats in this house and I'm more than happy to share the photographic evidence.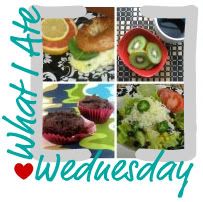 To add to my joys I finally got around to replacing my hand blender set, the absence of which has been a royal pain in the behind. I celebrated by making a sprouted bean hummus – everybody loves hummus and even though this isn't supposed to be a recipe post I thought I'd share the lowdown with y'all anyway….
sprouted bean hummus
1 cup mixed sprouted beans
small bunch parsley
1 garlic clove
1 tsp dark tahini
1/2 tsp harissa paste
juice 1/2 lemon
3 tbsp extra virgin olive oil
salt and pepper
Put it in hand blender and blitz until smooth – add a little water (approx 2 tbsp) to encourage it if it's too thick. The texture should be coarse yet creamy.
Right, back to the eats. Oh yes, then there was my lunch. A quick stir fry of brown rice mixed with some lightly sauteed celery, carrot and purple sprouting broccoli (from a local farm stall no less!) seasoned with shoyu. I threw in some sea vegetable condiment stuff, nooch and some hemp seeds for extra goodness. It was super yummy!
I felt like some fruit later on so I had myself a bowl of strawberries and kiwi. Simple. Delicious. Nuff said.
I didn't photograph my licorice tea although I should say how good it was – I have it with a splash of plant milk, usually whatever I have in the fridge and today that was organic rice milk.
I also had a thought about having a 'What I wore…..' feature on my blog. It immediately became unstuck when I discovered I'm not a very good poser hence the photo of me hiding behind the camera. I poked my head out briefly and then tried to get a full body shot (massive fail). That was as brave as I got. Posing is hard. If anyone is interested I wore some black slacks (the very definition of the word in my opinion), a navy and red stripy blouse, which I tucked into aforementioned slacks and accessorized with a faux leather plaited belt. I pinned a little rosette to the blouse in matching colours (I took it from a different top that I stupidly spilled red wine on and can no longer wear, grrrr) and secured my hair (which is in desperate need of a cut might I add) in an elastic with a vintage scarf to top off the look, which I tied what I like to call rockabilly style. I mustn't forget my earrings. Red apples. They're new. I love 'em.
Food.
Dinner.
We had a fantastic dinner comprising of paprika roasted sweet potato (roughly and erratically chopped – I'm into erratic chopping at the moment. Odd shapes and what not), cous cous mixed with raisins, red onion and chopped flat leaf parsley, a grated courgette (I managed to find Cornish yellow courgettes – so beautiful and full of flavour) and carrot salad tossed with lime juice, thinly sliced chilli and coriander and last but not least some shop bought (but good quality) falafel. And hummus. Mustn't forget the hummus. Not the one I made earlier in the day, a different one.
It was all excellent. Two thumbs up from Hubbie. That made me happy.
I guess that's it. I know I forgot about breakfast so if you're curious it was a toasted bagel with pb & no sugar black cherry jam. It's not a typical breakfast for me but I enjoyed it.
This was fun. I hope we do it again. Until next time party people xxx
Hello! Good Morning! How are ya? Good? Good good. I'm pretty good myself, as you can probably tell. I'm feeling…..chipper. Yep, that's exactly the word I'm searching for. Chipper.
My chipper mood might have something to do with 1. my Parents coming to visit this Sunday for two whole weeks (very excited), 2. my Sister getting her degree results (she did very, very well – so proud of her), and 3. I just ate a yummy breakfast (good food always makes me happy).
Breakfast.
One of my favourite times of the day.
The other two are lunch and dinner;)
I honestly don't get why people skip breakfast. If you are one of those breakfast skipper people then shame on you. Shame on you for a. poo pooing the 'most important meal of the day', b. missing a great opportunity to eat (there are three meals in the day – why would you voluntarily eliminate one?) and c. your body needs fuel dudes (even if you don't feel hungry, you need to break-that-fast and prepare yourself for the day). Gosh, when did I get all grown up? And cranky?
Rewind.
I'm chipper today. Let's keep it that way.
If this recipe doesn't alter your mood then maybe a gander at this fantabulous website will do the trick. I discovered this mental (in a good way) girl on Hello Giggles and I can't get over how brilliant she and her wicked website is – quirky, funny, stylish and best of all Vegan! In fact, I loved it before I even knew she was vegan so it was a bonus when I discovered this crazy cool lady was a no meat and dairy girl too. Snap! It helps that she's incredibly pretty and wears the cutest outfits ever – check out the bow ring she dons in a few of the Mr.Kate web tv episodes. I have a similar red plastic one, which always gets compliments whenever I wear it.
Another thing that gets compliments is this baked oatmeal. Okay, so the compliment usually comes from my Husband but in my world that still counts.
pb, banana & chocolate baked oatmeal
1 cup porridge oats
1 ripe banana
1 heaped tbsp smooth peanut butter
1 tbsp agave
1 scant tbsp cocoa powder
1 medjool date
pinch pink Himalayan or rock salt
1/2 cup coconut milk
small amount of vegan margarine
to serve
cacao nibs
strawberries
Pre-heat the oven to 175 degrees celsius/350 fahrenheit.
In a large bowl, mash the banana and stir in the peanut butter and agave.
Add the oats, cocoa powder and stir to combine.
Chop the date into small pieces and add to the oats along with the coconut milk. Thoroughly combine.
Grease two oven proof dishes with the margarine and divide the mixture between the two. Bake for 15 minutes.
Serve with sliced strawberries and cacao nibs.
This is a supremely easy tapenade recipe that I've taken from my recent recipe contributions to online magazine BrewDrinkingThinkings. In fact, this selection of recipes is to be my penultimate publication with the mag. Yes, that's correct, I've recently handed in my notice, as I feel I've been neglecting other areas of my life including my blog. I needed to regain some balance and I felt this was the best way to do so.
Now I'm free to build my blog and make it better than it currently is. That plus my Marcus Samuelsson gig (Mondays and Thursday's peeps) is more than enough to be getting on with. I also have my ambitions set on getting published in a wholly vegan magazine that will remain nameless until I've finally had my recipes approved – fingers and toes crossed! Also, I'm finally (after a lot of procrastination) going to start work on my recipe book, which I've been putting off for way too long. Now that I've run out of excuses and distractions I can hop to it and get that sucker off the ground – yippee!!
For now though, I'll leave you with this tapenade recipe. It's mega versatile; spread it on bruschetta, use it in sandwiches, stir it into pasta, drizzle on salads, eat straight from the jar. Okay, that may be going a bit far.
You won't find many recipes requiring faux meats on this blog and I'm a wee bit loathed to post one even now. However, I feel I must give a little focus to The Redwood Wholefood Company who have recently extended their range of vegan convenience foods to include everything from tuna pate (which is surprisingly good and would work really well in a vegan 'tuna melt' – ooh er!) through to soy free yoghurts (I love the black cherry flavour).
Even though their meatballs have been available for a while now I was never tempted to try them for some reason – like I've alluded to before, my opinion of faux meats is generally 'meh' and so the meatballs have remained unchartered territory. Until now.
My recent trip to Holland and Barrett seen me fill my basket (my hand was forced by their buy get one half price deals – what a sucker) with half of the redwood range. Okay maybe not half but a lot of it. Including their chicken style pieces (which I previously used in this dish), quarter pounders (which look unnervingly real), breaded pepperjack style cheezly bites (remember this?) and of course the meatballs.
What then was my verdict on said meatballs?
Not too bad. Not too bad at all.
More Swedish meatball than Italian, i.e. not chunky but with a delicately meaty essence – I'm not sure if that's a good thing? What I do know is that Hubbie enjoyed both of the dishes I utilized them in – there are over twenty meatballs in each pack so more than enough for a family of four or two meals for a couple(that's us!). You can oven bake them, grill them or do what I did and just pop them in the sauce. They don't take very long to heat through but be sure not to leave them in too long as I fear this might negatively affect the texture.
I enjoyed my Moroccan Meatball dish and my Spaghetti and 'Meatballs' and I probably will buy these again. Just not for a while. Faux meats are totally cool every so often but in my opinion shouldn't regularly feature in anyone's diet. They have been described by some as being a transitional food and I would kinda go along with that. I mainly don't like to eat them much because they make me feel a bit sluggish – not the same as when I ate meat but similar.
Wholefoods are without a doubt the best way to go but that's not to say you can't indulge in some faux meat action when the urge takes you. Luckily they last for a pretty long time in the fridge (that worries me too but whatever) so I can space out my remaining faux meat meals. I must say though, if I had a choice (and I do), I'd reach for the smoked tofu (also in my fridge) quicker than the 'quarter pounders'.
Cripes, I really am vegan!
Moroccan Meatball Casserole
1/2 onion
1 carrot
1 courgette/zucchini
1 sweet red pepper
4 closed cup mushrooms
3 garlic cloves
1 tsp cumin
1/2 tsp coriander
1/2 tsp cinnamon
1/2 tsp smoked paprika
1 tsp vegan vegetable bouiliion
1 tsp harissa paste
4 sprigs Thyme
Olive oil
pink Himalayan salt and black pepper
1/2 pack Redwoods Meatballs (10-12)
1/2 cup cous cous
juice 1/2 lemon
3 tbsp extra virgin olive oil
1 tbsp finely chopped dill
salt and pepper
Heat a little oil in a heavy bottomed saucepan. Roughly chop the onion, carrot and zucchini (courgette). Add the onion and carrot to the pan, season with salt and pepper. Clamp the lid on and sweat for several minutes.
Mince the garlic, remove thyme leaves from the stalk and finely chop. Add the courgette, garlic and thyme to pan. Stir, put lid on and allow to soften for a few minutes.
Roughly chop the red pepper and add to pan. Soften for a few minutes before adding the spices. Allow the spices to infuse for several minutes before adding the quartered mushrooms.
Add the harissa paste and stir until all the vegetables are coated before sprinkling in the vegetable bouillion and topping with water until the vegetables are just covered. Clamp the lid on again and simmer for 10-15minutes.
Meanwhile, boil a kettle. Put the cous cous in a large bowl with a little salt and pepper. Measure out 1/2 cup freshly boiled water and pour over the cous cous, give it a quick stir and place a plate on top of the bowl. Set aside for ten minutes until all the water is absorbed.
Pop the meatballs in the casserole to heat through for about ten minutes with lid on.
Fluff the cous cous with a fork, pour over lemon juice, oil, seasoning and chopped dill and stir to incorporate. Place lid on bowl again to keep warm or until the meatballs have sufficiently heated through.
Serve!
New week. New start. New Template. You likey? I prefer the white background, as it makes the photos pop a bit more.
I'm feeling refreshed today (unusual for a Monday) after a weekend spent with family. We bbq'd, watched Gnomeo and Juliet (actually very funny), drank a little wine and just generally chilled.
I decided to take some advice from one of my readers – thankyou Saveur (Janet) – and stopped to smell the roses for a bit. I indeed have been doing a bit of reflecting. I reflected as I made my potato salad. I reflected as I made my mango salsa and matcha shortbread cookies, which I subsequently used to make ice-cream sandwiches – o.m.g! I reflected as I taught my Sister in Law the secret to a great tabbouleh (lots of parsley and a decent amount of mint) and I reflected as I consumed all of the above food whilst supping on a cold beer (bliss!). You might say I had a reflection overdose if such a thing is possible. Suffice to say, I'm all reflectioned (is that a word?) out.
During this time of reflection I steadfastly resisted the urge to photograph anything. I almost had to sit on my hands. Even when my matcha cookies turned out perfectly and I decided to dip the rim in chocolate and roll them in ground almonds. Even then I remained strong and didn't attempt to capture their loveliness. Rather hilariously, Hubbie decided they were too pretty to go ignored and so took a couple of impromptu snaps with his iphone.
Whilst it was nice to enjoy my cooking without feeling the pressure to record it in many ways i also missed it. Creating recipes, blogging and photographing my food has become such an integral part of my life. It makes me happy.
After a weekend of wonderful eats, great company and beautiful weather I feel positive about the direction PeaSoupEats is going in and I'm excited for the future. Looking back over my old posts makes me realise how far I've come in just over a year. I can't believe how hilariously bad some of my early photos are (if you want to amuse yourself just click on Feb 2010) and never would I have dreamed I'd become vegan along the way nor indeed be contributing to other websites.
In honour of PeaSoupEats past, present and future, let me direct you to one of my latest recipes on BrewDrinkingThinkings – a rich and creamy Rose Infused Tapioca Pudding with Poached Rhubarb. Even if you think you hate tapioca pudding I urge you to reconsider and give it another chance because this one couldn't be further the slop you were served at school.
Over and out. Onwards and upwards. Peace and love.
I feel like I've been posting a lot of salad recipes of late. Then again, it is the summer (or so I'm told – bog off rain!) and that's what I feel like eating most of the time.
So here I am with yet another salad. A simple salad using bits I had in the fridge plus some leftover red pepper mix from the previous days savoury muffins – which have now all been eaten! Yup. All gone.
I'm beginning to wonder if I'm in a food rut of sorts. I'm still undecided. It might just be that i'm in a food groove but for the moment the jury is out. This thought came to be after reading one of the latest posts from Seitan Is My Motor (another fabulous vegan blog – get it on your blogroll!) who seems to experiencing a certain food rut at the minute. It happens to the best of us. I distinctly remember Joy The Baker (how many times have I plugged this site now) having a bit of a food/blog lull not so long ago. Not that I'm putting myself in the same league as either of these wonderful bloggers, mind you, but I feel their pain.
You see, when all you do is make food, photograph food, think about food, write about food, at some point something is going to give. Sometimes that something is inspiration and it can happen when you least expect it. One minute you can be one top of the world, riding the crest of a beautiful wave and the next thing you know you're being tumbled around like ragdoll in the white water that is every idea, doubt, niggle you had about you, your ability, your validity to the cyber food world. The next thing you know, nada. Completely void of anything interesting to say, make or do.
Now, I'm not saying I'm there at the moment but I can feel it coming so I'm currently warding it off by just making stuff. Anything. Salads. Simple salads.
I'm also distracting myself with fashion – it's what I do when I need to completely escape from any sort of reality. You might not be aware but I loves me some fashion. I've always been a threads freak and have spent my life trying to put together the most unusual outfits that echo what's going on in the fashion world without looking like I've pulled on all the clobber from the display window – there's nothing worse than a fashion victim. My interest started young because my Mother always ensured we wore the very best and I can remember to this day some of the ensembles I used to strut (okay skip) around in. A certain red velour tracksuit (think cool retro not Juicy Couture) springs to mind – dang, I loved that thing.
My clothes have always been an extension of me – they are a big part of how I express myself. I'm definitely a vintage girl but like to mix it up with new pieces and, of course, now that I'm vegan I don't buy any animal products such as leather goods (why would you need to with Matt&Nat on the market), suede (makes me cry now), lambskin (really? and aren't uggs at bit passe now anyways?), fur (no brainer) and so on and so forth.
Just because I can't partake in a lot of fashion on the highstreet (that's my budget) doesn't mean I can't have fun or enjoy mainstream blogs. Take this one for example. Grasie Mercedes is a stylist, actress, host, blogger and new contributor to HelloGiggles, the collaborative blog/website from Zooey Deschanel (now there's a girl who know how to dress) and friends. Grasie is fabulous and oozes style. When I first clapped eyes on her blog I was instantly hooked. Even though there is lots of non-vegan fashion on the blog that doesn't detract from the beautiful and unique outfit's she pulls together and doesn't mean I can't take inspiration – I just put my own vegan friendly spin on it.
People often think vegans walk around wearing ill fitting tie dye t-shirts, flowing long skirts and sandals. Maybe some do but this one right here has her eye firmly on the fashion ball and right now there seems to be a surge in eco and vegan friendly lines even from the big designers. Viv Westwood (one of my all time favs) has been pioneering vegan footwear for a while now after teaming up with vegan shoe company Melissa. I adore all their styles and only wish the price didn't prevent me from owning every one from the range.
I seemed to have gotten all sidetracked. Back to the salad. This was an unexpected delight. I wasn't feeling very hungry when I made it and was after a light dish with minimal effort (the red pepper mix, which would've been the effort part was already made). Yes, this also has blueberries in it – I told you, obsessed.
One more thing, I awoke yesterday morning to discover two of my recipes were featured on the Huffington Post. THE HUFFINGTON POST, Y'ALL!!! They were two salads (erm…..)  I contributed to the ever wonderful Marcus Samuelsson and I was so chuffed to see my recipes selected, as there are a lot of excellent recipes on that site. You can vote for your favourites on the Huffington Post site. Mines are the Superfoods Salad and the Bulgar Wheat, Radish and Watermelon ones. If you have a minute to spare, please please vote. I will be forever grateful.
Here's the link again – go vote!
simple salad
1/2 head little gem lettuce
1 small cooked beetroot (not pickled)
handful of fresh blueberries
red pepper mix
handful of mixed seeds (sunflower, pine, pumpkin)
dressing
1 tsp dijon
1 tsp cider vinegar
small squeeze agave
1 tbsp olive oil
1 small crushed garlic clove
1 tbsp lemon juice
salt and pepper
nb. the arrangement is crucial….
Roughly chop the little gem and place in a bowl. Roughly chop the beetroot and scatter on top.
Put all the dressing ingredients in an empty jar and shake until it emulsifies. Spoon over the lettuce and beetroot – you may not need to use it all. If there is some left, screw a lid on and keep it in the fridge. It'll be good for a few days.
Wash the blueberries and place in bowl. Sprinkle over the seeds.
Top everything the red pepper mix – recipe can be found here.
Eat.
Ever feel like you're chasing your tail? At the moment, that is exactly (and constantly) how I'm feeling and I hate it. I have a laundry pile the size of a small mountain, the flat needs a thorough deep clean and I haven't done yoga in well over a week – I'm getting the mat out today!
I should be used to living this way by now. Being an actor means living a life of permanent uncertainty – you never know when the next audition or job will be, so try as I might to plan, sometimes I've just got to roll with it. Mind you, I'd much rather be busy than not but a few more hours in the day would be most welcome.
Anyway, I'm totally wrapped now (don't get all excited, it was a weird German TV show that nobody outside of Germany will likely ever see) so I can get back to some sort of normality and devote a bit more time to my precious blog *affectionately strokes the screen*. And what better way to get back into the swing of things than to offer up a gnarly savoury muffin recipe.
Why gnarly? Two reasons, 1. I might be spending too much time with surfer types and 2. they look and taste gnarly (translation courtesy of Urban Dictionary: grotesque, yet awesome). Granted, these may not be the prettiest muffins in the world but they honestly taste crazy good. This claim has been confirmed by Hubbie who's take three to work with him.
There's not much else to say about them really other than I will experimenting with savoury muffins more often. Baking sans sugar – win, win! I think they'd make brilliant party food too and I might just be taking a batch to the bbq I'm attending Saturday – lucky people:)
gnarly vegan red pepper muffins
1 cup flour – your choice
1/2 cup polenta (corn meal)
1 tsp baking powder
1/2 bicarbonate of soda
1/2 tsp vegan vegetable bouillion powder
1 tsp pink himalayan or rock salt
several sprigs of thyme
1 sweet red pepper
1/2 red onion
2 cloves garlic
1/4 cup olive oil plus a tablespoon for frying
3/4 cup oat milk or any plant milk
1 tsp cider vinegar
salt and pepper
Pre-heat the oven to 200 degrees celsius/350 degrees fahrenheit.
Heat the tablespoon of oil in a pan/skillet. Finely chop the red onion and add to pan. Season and sweat for several minutes. Roughly chop the red pepper into smallish pieces and add to pan. Sweat until sufficiently softened before adding the crushed garlic. Season again and let the garlic infuse for several minutes before taking off the heat and setting aside.
Sift the flour, polenta, baking powder, bicarb and salt into a large bowl. Gently mix with a spatula to ensure everything is thoroughly combined.
Pull the leaves off the thyme sprigs and finely chop. Add to dry ingredients and gently mix.
Combine the oil, milk and vinegar in a separate cup and set aside for a few minutes.
Add the wet ingredients to the dry and fold gently until it almost combined before adding the red pepper mix. When the pepper mix has been evenly distributed throughout the muffin batter divide into 12 cases – I used half paper and half silicon – and bake for 20 minutes.
Insert a tootpick  into the centre and when it comes out clean they are ready. Good eaten hot or cold. They keep well stored in an airtight container for several days.