I'm in the middle of a Game of Thrones session here so I'm literally going to just list what I had to eat today – hope you don't mind!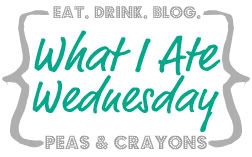 Breakfast
Oatmeal made with water, hemp milk and unsweetened apple sauce. Topped with chopped pecans, flaxseed meal, omega seed mix, amaranth pops, toasted desiccated coconut and fresh blueberries. I poured over a little rice milk to finish and a squidge (technical term!) of vegan sweetener.
It was delicious.
We also had a freshly brewed cup of black tea with a splash of soya milk.
Lunch
Baked potato (you can find my recipe for the perfect baked potato here) topped with lemon and coriander hummus, served with a huge salad consisting of little gem lettuce, peeled and sliced cucumber, grated carrot, spring onion and home made dressing.
So good
Mid Afternoon Snack
Medjool Date
Late Afternoon Snack
Rice cake spread with crunchy peanut butter and no added sugar strawberry jam plus another cup of black tea, this time served with a splash of oat milk.
Dinner
'Sausage' Risotto made with arborio rice, onion, a lot of garlic, peas, asparagus, spinach and sliced vegan sausage. I also herbed it up with oregano, thyme and fresh flat leaf parsley and stirred in a decent amount of nutritional yeast(loves it!). Oh, and lots and lots of cracked black pepper. Lots of it. And then some more.
OMG, this was beyond tasty, we couldn't get enough (om nom nom) – it was sooooo damned delicious. Will absolutely, without a shadow of a doubt, be making this again.
We also treated ourselves to a Blue Moon. We don't normally drink mid week but tonight I just felt like one and it was so nice and refreshing – the sliced orange is crucial!
Those were my eats:) Happy WIAW everybody, I look forward to reading all your posts xxx
As you know, I've just begun a professional styling course (woot!), which means I'm currently trawling every collection under the sun – fun, fun, fun! I'm also brushing up on my fashion history(I heart Coco – heck, who doesn't!), which is leading me to some fantastic collections of yester year and whilst many of the clothes may not be vegan friendly I am determined to bring these looks up to date and prove that cruelty free fashion is easy peasy lemon squeezy.
And……in many cases you don't have to give up on your favourite designers – good news indeed, as I can't help but drool over the latest Marc Jacobs collection. Just stay away from the fur;)
All this research is overwhelming because there are so many beautifully designed vegan clothes available now and I want it all!!! In fact, I can't see it being very long before more designers adopt a vegan friendly, eco, green (whatever you want to call it) approach when choosing materials for their collections.
We already have Vivienne Westwood leading the way with her collaboration with vegan shoe brand Melissa (f.y.i. I insisted my Sister buy the wicked Alexandre Herchcovitch pair above – you can find them here on ASOS) and there are many fantastic vegan designers regularly emerging, like Dalia MacPhee. Mac Phee's designs are outrageous in my opinion and I just adore her use of colour – the shades are spot on.
I can totally imagine my Sister rockin' one of her designs at a Music Industry event or even a glamorous concert performance. Take a look at this one I have ear marked for such an occasion (I'm always trying to get my Sister out of black!) although there were a dozen others I liked equally as much. Also, did you know Nordstrom now ship to the UK? Uh-oh!
Another vegan brand I am loving is the Chicago based Vaute Couture. Having spent two winters in Chi-town I totally understand the need for a warm jacket that is also stylish, wearable and versatile. However, most jackets on the market are filled with down feathers, so Vaute Couture really are solving a huge problem that many vegans face during those bitter cold winter months. I have my eye on this number……
Like many other girls, I am tad bit obsessed with bags and shoes and just because I'm vegan doesn't mean I have to miss out. This Melie Bianco bag has my name written all over it but I'm going to wait a while and hopefully get it in the inevitable Fashion Conscience sale.
Closer to home I'm hankering after a pair of not yet available (hurry up already!) sea-legs 100% organic cotton leggings from fabulous Cornish brand Seasalt. I want all three colours. Of course!
I'm always on the lookout for unique frames and these incredibly reasonably priced pair from BonLook are pretty much rocking my world right now. Want. So. Bad.
On the accessory front I am totally besotted with everything from hip jewellery store Galibardy but in particular this super cute bike necklace. Have you ever? Too darn pretty.
Now, if you think aztec is out, think again, because Devon based brand Kuccia are still serving up some totally awesome prints that will work right through the autumn. I almost bought this dress the other day and I'm so annoyed I didn't snap it up, as it was on sale in a local surf store for 17quid! Ugh, c'est la vie, eh?
Personally, I'd be pairing this dress with thick black tights because that's just my vibe but it would look great bare legged too. What you can't see clearly from the photo are the fabulous shoulder pads that really make this dress a cut above the rest and when on give it an outrageous shape that even my Hubbie can vouch for.
Geometric prints are gonna be big I think – I can't wait to see the V&A's exhibition Postmodernism: Style and Subversion 1970-1990, which runs from the 24th September. These casual vegan boots from Osborn are so unbelievably sweet, I can imagine myself stomping all over Cornwall in them blissfully blister free. Living in rugged terrain, I'm all about the flats.
This is just a ramshackle collection of my favourite current finds but I will definitely be posting vegan ensemble ideas very very soon. If you can't wait until then, why not mosey on over to brilliant vegan fashion blog The Streets I Know who's tagline is 'Putting the Compassion Back in Fashion'! Right on girl! Right. On.
What vegan fashion finds are you currently coveting?
Here's the second part of my Inside my Vegan Cupboard series where I give you an in depth peek into my cupboard(s).
I hope you find it helpful. Let me know what you think either in the comments below or on my YouTube channel and if you fancy subscribing to my channel (no pressure mind) that would be awesome and make me a very happy vlogger:)
These are heaven sent!
Truly.
I've been practicing my cupcake making skills because I've yet to discover the perfect consistency – moist, fluffy and light. I don't make things easy for myself by using gluten free flour either so the fact that these came out as well as they did has amazed me no end.
After watching this little documentary I was determined to perfect that cupcake batter and whilst this is not a how to guide, I knew from the look of Emily's batter that those cupcakes tasted go-od.
The rose water came into play after oggling these little beauties on fellow Cornish blogger's site Chocolate Log Blog and whilst they may not be vegan, they were the inspiration for my own cupcakes.
Y'see, I don't just get inspiration from vegan blogs and you shouldn't either. Don't limit yourself, explore all recipes and then adapt them to suit. Sometimes you even might get lucky and chance upon a wholly vegan recipe by accident, like this Chana Masala I made last night from Smitten Kitchen.
Sure, I've made and eaten Chana Masala before but this version really appealed to me and I must say it didn't disappoint.
I do the same when it comes to fashion – if I only followed vegan fashion blogs it would make for pretty light reading and I'd never have come across such gems as these…..
http://bleubirdvintage.typepad.com/
……and that would make me very sad. Very sad indeed.
This cupcake recipe makes 4 large cupcakes. Yep. That's it. Four.
Why, says you?
Well, I really don't need a dozen cupcakes lying about when there's only myself and my Husband to feed. Four is the perfect amount for an afternoon treat with tea.
If there ever was a perfect afternoon tea cupcake, these are them.
Can you imagine a girly tea party complete with cucumber sandwiches, petit fours and these little darlings?
Bliss, I tell you, sheer unadulterated bliss.
Anyone fancy coming over to mine for vegan girly get together?
ingredients
1/2 cup gluten free flour (i used a mix of rice, potato, tapioca, maize and buckwheat from Doves)
1/4 cup sugar (or 1/8 cup if you want them less sweet)
1 tsp baking powder
1/4 tsp bicarbonate of soda
1/4 tsp pink Himalayan salt
3 tbsp unsweetened apple sauce
1/4 cup hemp milk (or soya)
1 tsp vanilla extract
1 tbsp rose water
for the frosting
1/4 cup vegan margarine (I used pure sunflower)
1 cup unrefined icing sugar
1 tbsp rose water
for decoration
1 fresh fig
Pre-heat the oven to 175 degrees celsius/350 fahrenheit.
Sieve the flour sugar, salt, baking powder and bicarb into a large mixing bowl and gently stir with a spatula to evenly disperse the ingredients.
In a smaller bowl combine the apple sauce, hemp milk, rose water and vanilla extract.
Make a well in the centre of the flour and pour in half the amount of the wet ingredients. Gently incorporate the ingredients using a light folding action adding more liquid as and when needed ensuring not to overwork the mixture.
Line a muffin tray with silicon muffin cases or paper ones depending on what you need the cupcakes for. Half fill each of the cases and bake in the oven for 20 minutes.
At the 20 minute mark insert a toothpick into the centre of the cupcakes, if it comes out clean, they are ready. If not, turn the oven off and let them sit in the cooling oven for a further 5 minutes to ensure they are not baked into rocks – when dealing with gluten free flour always err on the side of caution.
Remove from oven and allow to cool a little before transferring them to a cooling rack.
Meanwhile, make the frosting by beating the margarine, icing sugar and rose water together using a spatula initially and then a whisk to get it light and fluffy. Set in fridge until needed.
When the cupcakes have completely cooled, frost them using a butter knife or small palate knife. You could also ice them using a frosting bag and pipe but I think they look sweeter when smoothed on with a knife.
Quarter the fig and using a sharp knife remove the skin. Then slice each quarter into thin slices and adorn each cupcake with three pieces. Odd numbers work best with food.
I recommend eating them with a dessert fork for added panache. But maybe that's just me;)
I have news today!
First though, I have to apologize for tweaking a few of my photos from my previous post, What I Ate Wednesday. The final dinner shots I posted were really bugging me so I went away and reworked them (I actually replaced one too) and am somewhat happier with them. I wish I could just leave well alone but it's just not in my personality.
That's not my news, by the way, just in case you were thinking 'wow, this girl leads an exciting life – not!'. No, my news is that I've finally enrolled in a Professional Styling course, which is something I've longed to do for quite a while now.
To bring you up to speed, my life has kinda gone like this……I left Ireland at 18 to study music in London. I gained a Bmus (Bachelor's degree), a Masters in Contemporary Music and a PGCE in Secondary Music (a teaching qualification here in the UK) all from the same place – my beloved Goldsmiths College.
When I finally graduated (5 years of study) I taught music and drama in an all girls Secondary school in Ealing, London. I stayed at that particular school for four terms before deciding to attend Drama school – again, a lifelong dream of mine.
Off I trotted to The Court Theatre Training Company (also recognised as simply The Courtyard) where I completed a Postgraduate Diploma in Acting as well as an ALCM in Acting awarded by The London College of Music and Media. It was a magnificent year and I met so many wonderful people and gained so much experience – even if I didn't think it at the time, my training has stood me in stead for my career in acting.
Since then I have been acting (stage and screen – small time stuff) and have intermittently taught in various schools, although truth be told I haven't taught properly in about three years. I don't enjoy teaching and it is not something I want to pursue any further.
As I'm sure many of you already know, the acting business is a difficult one and I feel I've been relatively lucky. I know I'm very employable (not just for my acting prowess but also for my commitment, passion and reliability) however, because I've now taken the decision not to travel for work the opportunities are somewhat limited. I will always be an actor and already have plans to work with my Husband on a project, which we'll be starting very soon.
But I need another (more reliable) source of income, as I can no longer rely on sporadic acting work to see me through. I've always had a keen eye for fashion, design, textiles etc and it's something that I have naturally leaned towards my whole life, even though I have never taken it very seriously. As I mulled things over and tried to figure out what path I should embark on (one that would stimulate me, fulfill me and also utilize my creative skills) it suddenly occurred to me that I could make a living out of something that I love to do everyday of my life – style!
Whether it be for food photos, my home, myself, I am constantly styling things around me. Sooooooo, I've signed up and paid the deposit for a professional styling course (it includes photo, film, tv and personal styling) that could give me the helping hand I need to get properly started on this new and hopefully successful venture. I can't tell you how excited I am (and nervous, and mildly stressed) to be entering a whole new arena that will possibly give me the freedom I desire and the flexibility I crave in a career. Fingers crossed it all works out!
In the meantime, I'm firmly back in the kitchen and enjoying it more than I have in a long time. This cauliflower curry was just one success I had a few nights ago – it's quite mild but full of flavour – and I was busting to share it with you. Hope you like it!
Tell me, has anybody else had a wildly varied career path like mine? What's your story and have you found your niche yet?
cauliflower curry
1/2 onion
1/2 fennel bulb
2 garlic cloves
1/2 large chilli
thumbsized piece of ginger
4 or 5 salad potatoes
1 head cauliflower cut into florets
1 heaped tsp garam masala
1 scant tsp tumeric
1/2 tsp ground coriander
1/2 tsp allspice
1 tbsp tomato puree
1 tsp vegetable bouillon granules
4 leave of cavolo nero or kale
small punch finely chopped flat leaf parsley
salt and pepper
oil
Roughly chop the onion and thinly slice the fennel. Heat a little oil in a pan and add the onion and fennel. Season with salt and gently fry for several minutes, stirring frequently to ensure it doesn't colour.
Mince the garlic, chilli and ginger and add to pan. Stir to incorporate, season, clamp on lid and allow the flavours to infuse on a low heat for several minutes.
Wash and peel the potatoes and cut into wedges. Add to pan. Stir, clamp on lid and cook for a few minutes before adding the cauliflower florets. Mix thoroughly, clamp on lid and allow to soften for a minute or two.
Sprinkle in the spices and mix stir to ensure the potato and cauliflower florets are completely coated. Next stir through the tomato puree, again until everything is coated, clamp on lid and cook for a further minute or two allowing the spices to really penetrate the vegetables with flavour.
Add the vegetable bouillon/granules and pour in just enough water to cover the vegetables. Simmer for 30-40 minutes until the vegetables are just tender. Make sure not to overcook the cauliflower, it should retain shape and texture.
Wash the cavolo nero and slice into small strips. In the final ten minutes of cooking, add the leaves to the pan allowing them to wilt. Taste for seasoning and add most of the chopped flat leaf parsley retaining some for serving.
Serve with freshly boiled brown rice and adorn with the remaining parsley.
Dinner is served.
54DH3XYYS3HE
Here I am over at my new home, peasoupeats.com!
Hello!
This is my first full length post since transferring and it feels a wee bit weird but I'm sure it'll take no time at all to get used to it.
Today was another jammed packed day of eats and I'm pleased to share them with you. It's been a long day, so forgive me for just getting to it.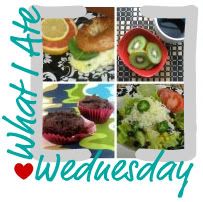 Breakfast
Oats (no surprise there then!) made with water, apple sauce and almond milk – I've discovered adding unsweetened apple sauce really aids in the flavour and creaminess of the oats.  I sprinkled over a little cinnamon, cocoa powder, desiccated coconut and topped with sliced nectarines (from our local farm shop), strawberries (I'm still clinging on even though strawberry season is pretty much past its best – boo), cacao nibs (love those things), omega seed mix and last but not least some amaranth pops. Oh yes, I squeezed over a smidge of sweet freedom (vegan sweetener) too – yum!
Lunch
Hubbie came home for lunch today, which was a bit of a novelty. I liked it. On his way he had to pick up some items we won at auction yesterday – we bid on three items and won two. Not bad. As you can see I'm a vintage nut so the 50's foot stool and 60's cool bags will fit in nicely with the rest of our retro/kitsch stuff. I spent most of the afternoon scrubbing up the stool with a toothbrush and it's looking clean as whistle now – I'll do the bags tomorrow!
Anyway, we ate a bulgar wheat salad, a spring roll and a rice cake spread with lemon and coriander hummus. My bulgar wheat salad contained roughly chopped radishes, tomatoes (the most incredible toms I ever did taste – again from the farm shop!), sun dried tomatoes, roasted red pepper, avocado, parsley and hemp seeds.
The dressing was simple:
1 tsp dijon mustard
1 tsp cider vinegar
juice 1/2 lemon
3 tbsp olive oil
1 tsp vegan sweetener
salt and pepper
Put it in a jam jar and shake until it emulsifies and then stir through salad.
Snack
Rice cake spread with peanut butter and no sugar jam plus a cup of black tea with organic unsweetened soya milk.
Dinner
Dinner was pretty outrageous to be honest and that was mainly down to the marinade I used for the tofu. It was sooooooo good. I adapted a recipe I found on VeganYumYum and quite honestly it rocked my world.
My version went like this:
1 heaped tbsp smooth peanut butter
3 tbsp shoyu
1 tbsp umeboshi vinegar
1 tbsp vegan worcester sauce 
1 tbsp vegan sweetener (I used sweet freedom)
1 tsp sambal olek
1 tbsp oil
Whisk it together until a smooth paste is formed and pour over the sliced firm tofu. Allow to marinade for at least an hour if possible – I didn't but I will next time! Bake for 30-40 minutes.
I served the tofu with a simple noodle stir fry consisting of chow mein noodles tossed with sliced cavalo nero, fennel and roasted parsnips & carrots. I seasoned with ginger, garlic and chilli (the holy trinity) plus sesame oil, shoyu and ume vinegar. It was lip smackingly delicious in every way.
Please pardon the poor lighting in the set of dinner photos. As ever I was too lazy and too eager to eat to bother getting out either my tripod or my flash. That's life. That's reality. Dinner beckoned.
Phew!
You made it!
Welcome everyone to peasoupeats.com!
xxxxxx
Many of you may know that I love clothes.
My passion for threads mainly comes in the form of vintage clothing that I mix with high street finds – seeing as I cannot afford to pay a premium for designer pieces.
In fact, the only true designer items I own are my Vivienne Westwood glasses (a Christmas present from Hubbie) and my Betsey Johnson sunnies, which I totally adore.
I generally try not to buy tat and everything I own I will wear at some point – meaning my closet is literally full to bursting (and it's a walk in). Poor Hubbie has to make do with a teeny built in closet in the bedroom and a hanger rail over the door – I do feel kinda guilty about it. Not guilty enough to give him any more space though;)
Anyway, this minor obsession with all things pretty often sees me run amok in town when all I've gone in for is some teabags. I really did think I could get in and out with only the teabags. Silly me. Will I ever learn?
My budget ain't huge but that really doesn't bother me. Obviously being vegan rules out a lot of clothing and shoes can be a huge stumbling block, what with the majority being made from leather or other animal products. Whilst I have bought vegan shoes from vegan outlets (like this one) sometimes the styles, price, fit just aren't right. I've never been a massive internet shopper, as I prefer to try before I buy – more so shoes than anything else. This means I'm relegated to high street stores that sell shoes made from synthetic man made materials.
Peacocks is one such shop and whilst I do like many of their styles it does concern me a little that there is no information regarding the glues they use. It may or may not be animal based, there doesn't seem to be a conclusive answer. Sooooo, there's always a bit of a moral dilemma going on when I do buy shoes from such a place and even though I know the material is vegan, I can only hope the glue is also. Wishful thinking? Where do you stand on the shoe debate?
Also, with regards to the ethics of peacocks, here is a link to their website where they state they are 'committed to ethical practices in all operations'. Whether you wish to believe that or not is entirely up to you but I'm willing to give them the benefit of the doubt.
Like I said, I went out for tea and came back with…… two pairs of shoes (sandals and pumps, which I think are super cute and they are also mega comfy), a gorgeous vintage scarf (polyester) that I spied in a charity shop (Barnardos) and last but not least a gold (so not gold, lol!) leaf neck from M&Co.
I try my very best not to buy things needlessly but I'm no saint. I do support vegan businesses when possible but I also want to encourage the high street to move with the times and provide clothing, footwear and accessories that are not so reliant on animals.
It's a complex issue with no quick or easy solution and we all have differing opinions on the matter. I know of vegans who are more than happy to purchase second hand leather goods and whilst I do have a few remaining leather items (incl. a vintage retro recliner) that I cannot afford to replace I couldn't bring any more leather into my home. It just wouldn't feel right. Same goes for silk, wool and the rest. I'd love to know how my fellow vegans handle this in their own lives – where do you draw the line?
Back to the issue at hand.
I'm a shopper.
Now that you know my dirty little secret are you willing to tell me yours? Leave your confession in the comments below. I can't promise to absolve you but maybe we can just be bad together!
Y'know, it just occurred to me there are a few recipes which I have totally forgotten to direct you too. I've been trawling through my recipes for my cookbook and it suddenly dawned on me this lovely Green Bean Salad has not had a mention on my blog. So, here I am, rectifying that slight oversight now.
There's not much to say about this salad other than it makes for a superb summer side dish. Thankfully the weather here is still firmly in the warm zone (it has its moments mind you but it's definitely t-shirt appropriate) and therefore in our house (flat, apartment, whatever) salads are still firmly on the menu.
Working on this cookbook is overwhelming to be honest. My tactic is to methodically sort each section before moving onto the next. That means being somewhat ruthless with certain recipes and just because I don't want to go over a hundred recipes some will not make the grade. Are there any recipes you think must be included?
I really admire anyone who has successfully compiled a cookbook before. It's a mammoth task and quite gruelling but I think I'm up for the challenge and (I hasten to add) as yet, am thoroughly enjoying it – ask me again in a month and I might have a different answer!
Here's the link to my Green Bean Salad with Lemon, Garlic & Chilli.
I've also added another vlog to my youtube channel – part 1 (out of 3 – yikes!) of the 'Inside my Vegan Cupboard' series. There are a quite a few absent items from the cupboard, namely brown rice, bulgar wheat, chickpeas and a few others, which are usually mainstays of mine. Those were replenished today after a trip to the farm shop where I also bought a punnet of outrageous local nectarines and another bottle of umeboshi plum vinegar – my stir fries just aren't the same without it.
It's been heavily edited and starts rather abruptly so ignore that – my poor Husband had to deal with endless amounts of footage so he took out a lot of the waffle and possibly a few ingredients just to cut the length to a reasonable size.
Despite these omissions I hope you like it and please feel free to leave a comment after the vid or subscribe or do both!
Enjoy!
Guess what? I managed to grab a photo of my breakfast before I finished eating it today! Progress.
I had a reasonably food packed day by anyone's standards. In fact, I've not stopped thinking about food since I awoke because I was raring to go on my recipe book, which I started work on in earnest last week. It's been in the pipeline for a long while and since I feel I've compiled a reasonably extensive range of original recipes, I thought it about time to get to work on the damn thing.
That's not why you're here of course, so let me stop rambling and give you the lowdown on my Wednesday eats.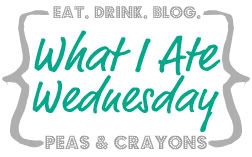 Breakfast was polenta – a refreshing change from my usual oats. I cooked it in water and coconut milk, sweetened it with a little maple syrup, a splash of vanilla extract and added some maca for extra nutritional value. I then topped it with chopped strawberries, kiwi, walnuts, a sprinkling of my omega seed mix, a teaspoon of flaxseed meal and the same amount of amaranth pops. Finally, I squeezed a small amount of sweet freedom (vegan sweetener) over the entire bowl just for good measure.
I think my usually dormant sweet tooth came out to play today because I had an uncontrollable urge to bake a cake. After much deliberation I decided on a coconut and lime loaf, which I popped in the oven just before lunch – not one of my greatest ideas.
My tummy was growling from the smell but I steadfastly resisted the urge to slice off a piece and instead made a red pepper hummus to go with my salad.
My chunky salad consisted of roughly chopped little gem lettuce, radish, cucumber, beetroot and half a grated carrot. I used the hummus as a sort of dressing and it worked pretty well. It was nice not to have my salad coated for once and everything retained a gorgeous crunch. For extra oomph I sprinkled over a teaspoon of shelled hemp seeds – my favourite!
I was feeling pretty darn virtuous after that and didn't feel one bit guilty when Hubbie arrived home from work and we had a slice and a half (we shared a piece) of my freshly baked coconut lime loaf. The loaf was super moist but also nicely dense. Just the way I like it. I'll be sure to pop the recipe up tomorrow:)
We had a cup of freshly brewed (black) tea, which we drank with a splash of unsweetened soy milk (organic, of course). I've decided that I like my tea best with soy milk and even though I try to limit my soy milk intake, I can't get away from the fact that soy milk works most effectively in tea. I've trialled every plant milk under the sun for this very important task but so far none have made the grade.
I initially thought hemp milk might take the top spot but the aftertaste and residue meant it was relegated to cereal duty. Sorry hempy!
Don't get me wrong, I love pretty much all plant milks – almond, oat, hemp, coconut, quinoa, you name it, we've tried it and probably liked it. But tea is crucial to our lifestyle (an Englishman and a Irish girl – go figures!) and it has to be right. So for now, the soy milk stays. In moderation. Only in tea.
Dinner was downright delicious, even if I do say so myself:
giant cous cous tossed with chopped beetroot, spring onion and parsley
sweet and sour cucumber salad
roasted figs
falafel
homemade red pepper hummus
Need I say more?