We've got visitors coming tomorrow and they'll be staying until Sunday so I doubt I'll get a chance to blog whilst they're here – you never know though! In preparation for their arrival we paid Sainsbury's a visit tonight to load up on food and maybe a few beers. Ok, and maybe some cider too;)
It's gonna be great to show them the sights of Cornwall and I'm particularly excited about visiting the Tate St.Ives, where we'll immerse ourselves (literally) in the current exhibition. We'll probably take time out to walk around the Barbara Hepworth Garden and Museum too – one of my favourite spots in St.Ives. Beautiful sculpture, beautifully located, it really is breathtaking and oh so calming.
I'm going to keep things simple food wise and I'm sure we'll eat out a fair bit but I'll do my best to take a few shots of what we eat for the blog.
Today was a bit crazy and I'm feeling a little frazzled so I might just call it a night after posting this and endeavour to get an early start – I still have so much to get ready! Hopefully I'll manage to get everything in order but if not, I guess I'll just roll with it and above all not stress. In my experience, stressing about a guests imminent arrival is utterly pointless so I shall take my own advice and chill the hell out.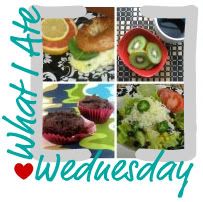 Breakfast
Oatmeal made with water and 1/2 mashed banana topped with sliced banana, pear soya yoghurt, chopped pistachios and omega seed mix.
Lunch
Brown rice, falafel, chopped avocado and hummus sauce. I also added a little chiquita sauce (couldn't help myself) and a smidge of Thai sweet chilli sauce (bad girl!).
Snack
Rice cracker smeared with smooth peanut butter and no added sugar jam (strawberry) plus a cup of black tea with a splash of soya milk.
Dinner
Linda McCartney vegan country pie, mashed potato and peas.
Vegan Girls read Vogue too!
(jeans: Primark, navy blue loose t-shirt: Peacocks, bird print jacket: H! by Henry Holland, faux leather bag: Primark, bracelet: gift from my Mother, silver stud earrings: Superdrug, red patterned scarf: market stall, sunglasses: Betsey Johnson)
Okay, so I'm in two minds about posting this. For one, I hate posing and even though I'm an actress, I can actually be quite camera shy and two, it feels a little weird showing off my clobber in this way because I guess it's kinda personal and that makes me feel somewhat exposed – says the girl who divulges what she eats on a near daily basis.
(green trench coat: Debenhams, yellow zebra print blouse: H! by Henry Holland, purple skirt: charity shop, vintage Bally boots: ebay, glasses: mens NHS frames, Bob Dylan button/badge: Camden Market)
Anyhoo, since embarking on my styling course (which I'm LOVING!) I've come to realise (not that I didn't realise before but it's just been reinforced) that, whilst I love fashion in the broadest sense of the word, I am not a follower of trends. I've always loathed looking like every other girl on the highstreet and ever since I can remember, have made a point of not buying into the latest 'look'.
(leopard print cardigan: ICHI, purple stretch long vest: Topshop, navy blue blouse top: Gosha, leggings: Sainsburys, pumps: Faith, necklace: vintage)
That's not to say I don't buy from highstreet stores. I do. But, I tend to pair those items with vintage pieces or wear it in a different way to how it's being presented in the magazines – if you get what I mean.
Clothes have always been a great comfort to me and my closet is one of my most prized possessions. I've been adding to it for years and have gradually acquired what I believe to be a very diverse wardrobe. I often hold on to pieces for years including the pretty blouse in the picture at the very bottom of the post, which I've had since I was fourteen! How crazy is that? I love that blouse so much and it never goes out of style. Well, not in my world anyway.
It's no secret I love my 50's, 60's and 70's gear and even though my look can often be very retro I also like to don other looks, which are decidedly more modern.
Being vegan has made me more conscious of where my clothes come from, how they're made, what materials have been used, but I see this as an opportunity rather than a limitation. As far as I'm concerned the only limit is your imagination. I refuse to dispose or donate my leather, silk and wool items for various reasons. Mainly, I can't afford to replace many of these items and donating them seems a tad ridiculous when I in fact still use and need them.
Take my beige leather boots (or indeed the Bally boots above), for example. I've had those boots for almost a decade. They've been re-heeled several times and they still look incredible but more importantly are ridiculously comfortable, go with just about everything in my wardrobe and keep me dry in the Winter. What would be the point in getting shot of them only to have them replaced (which would be a feat in itself) with a pair of vegan boots that I would inevitably have to order over the internet.
This leads me to problem number 2.
I'm not a big fan of buying shoes off the internet. I have silly small feet (uk size 3/us size 5) but sometimes they can be a 3 and a half or even a 4 – it totally depends on the shoe. When I buy shoes or boots I like to walk around the store, get a feel for them, see them from different angles because only then can you be sure they're going to work.
Because I loathe waste, I would hate to buy a pair of shoes that would subsequently languish in my closet for years. There's nothing I have bought that I don't wear. Nothing. Even if it sits there unworn for six months, an opportunity never fails to show up where that particular dress/skirt/blouse becomes my saving grace.
(sweater: Dorothy Perkins, light brown stretch top: H&M, black culotte trousers: H&M, grey footless tights: Lidl (yes, really!) purple pumps: Blu, scarf: vintage, black stud earrings: Superdrug)
I'm babbling, so let me stop there lest I bore you even further with my horribly strong opinions. Suffice to say, these outfits are just a taste of what I'm currently wearing because like my mood, my tastes and desires change every day.
(blouse: vintage, anchor print headscarf/bandana: market stall in India, glasses: mens NHS frames)
Well whaddya know! I've just gone and got another recipe of mine published on One Green Planet – eek! Thrilled. To. Bits.
(you can find the recipe here)
Cashew Cream must be one of the seven wonders of the vegan world. I'm not sure what the other six are but avocado has to be in the mix. Anyway, I am completely obsessed with cashew cream at present. I eat it with fruit, on oatmeal, by the spoonful. It can be used in sweet and savoury dishes (make sure to omit the sweetener!) and it may just be the answer to my dinner party prayers. I'm always on the lookout for a quick, tasty and reasonably impressive dessert dish that I can prepare in advance and these cups are it.
The crust is crazy good too and even if you're not into walnuts then switch it up with pecans (equally fabulous) or even cashews, although I prefer not to do the cashew on cashew thing. It's just my preference but feel free to work it if you wish.
We happen to have a few guests coming to visit us on Thursday and I'm definitely gonna pop some crusts in the freezer and make a batch of cashew cream for the inevitable impromptu dessert or late night snack. That's the wonderful thing about this recipe – you can make it in advance and leave it in the freezer/fridge until you need it.
Oh yes, and don't bother telling your guests it's raw until they've eaten devoured it. That way they can enjoy it prejudice free before being stunned with the raw reveal. Sneaky but justified;)
I was going to give these muffins a ridiculously long winded name, as Glazed Apple Muffins doesn't really cut it. Containing a multitude of random ingredients (my attempt at balancing the bad with good) these muffins are, shall we say, interesting? With not one particular overriding flavour, they are a very satisfying snack that remain moist for days when stored in an airtight container, which is just as well because I aim to spread out my muffin intake.
I haven't really been in the mood for baking recently, preferring to make raw desserts – cashew cream is my new favourite thing! I'm also planning to make some cashew cheese this weekend, as I've put it off for way too long. It's been practically six months since I attended my raw cooking class at Saf and every week I've vowed to make some. Procrastination is my middle name.
In other news, my Sister's new single is now available to download and it's doing pretty well in the itune charts, even reaching no.9 in New Zealand and no.11 here in the UK I believe. Not bad for a first timer, eh?
If you'd like to hear it yourself, it's available to download here, costing the princely sum of 89p – c'mon, dig deep and help to get the kid further up the charts;)
Being nearer to my Sister is one of the best things about moving back to London. We might not even see each other that frequently but just knowing she's a short journey away will make the move so much easier. The loneliness I've felt at times here in Cornwall has been quite excruciating and even though my instinct is to put a brave face on it, I was beginning to seriously feel the effects of an almost non existent social life.
Cornwall is wonderful in so many ways and we still want to settle here when we're older but right now I still need access to everything the city has to offer – career, opportunities, friends and a thriving nightlife. Oh, and food, don't forget the food!
In the meantime and until my mouth gets to the Capital, I shall make do with my homebaked treats, including weird yet tasty concoctions such as these…..
glazed apple muffins
3/4 cup gluten free flour
1/2 cup wholemeal porridge oats
1/4 cup unrefined golden granulated sugar (fairtrade)
1 1/2 tsp baking powder
1/2 tsp bicarbonate of soda
1/4 tsp pink Himalayan salt
1 pckt pukka clean greens powder
1/2 tsp matcha
1/4 tsp maca
1 chopped apple
1/4 cup sunflower oil
1/2 cup pourable coconut milk
1 tsp cider vinegar
1 tsp vanilla extract
1/2 tsp almond extract
Pre-heat the oven to 175 degrees celsius/350 fahrenheit.
Place the flour, oats, baking powder, bicarb, sugar, salt, clean greens powder, matcha and maca in a large bowl. Gently incorporate using a spatula.
In a separate bowl combine the coconut milk, oil, vinegar and whisk. Set aside and allow to curdle.
Peel and chop the apple into small pieces.
Make a well in the centre of the dry ingredients and gradually pour in the liquid using a spatula to fold. When all the liquid has been added, fold in the chopped apple and the extracts. Ensure not to overwork the mixture.
Prepare a muffin tin by lining it with 6-8 (depending on their size) silicon muffin cases. Divide the mixture amongst the cases, filling them about two thirds.
Bake in centre of the oven for 20-25 minutes – dependent on you oven. Insert a skewer into the middle of one of the muffins and if it comes out clean they are ready. Allow to cool slightly before transferring them to a cooling rack. Make sure they are completely cool before glazing them.
vegan glaze
1/2 cup unrefined powdered sugar
1 tbsp coconut milk
Mix together using a spoon ensuring it is completely smooth before gently and evenly pouring over each muffin. Allow the glaze to set before eating – about 20-30 minutes.
Breakfast
Chocolate Oatmeal made with 1/2 mashed banana, coconut milk, vanilla extract and agave nectar, topped with sliced banana, chopped walnuts, a dollop of smooth peanut butter, desiccated coconut, a splash of coconut milk and a little more agave.
Suffice to say, it was hmmmm hmmmm gooooood.
Lunch
Leftover brown basmati tossed with chopped tomato, beetroot, avocado, a little lemon juice, olive oil and plenty of freshly chopped parsley and seasoning. I also made some fried tofu, which I dredged in flour and seasoning and fried for several minutes each side until golden. I couldn't resist adding a few rolled up slices of vegan faux beef with a spoonful of dijon mustard.
It was pretty good but silly me, I forgot to take a photo:(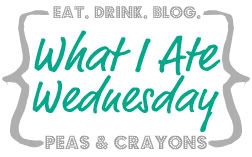 Snack
Apple.
No photo. What is with me today?
Homemade Muffins – erm, I ate two.
For the first time in ages I felt like baking but I didn't want to make something way out naughty, so even though these muffins contain sugar I also crammed in as much goodness as possible. I haven't named these muffins yet but they include….
pukka clean greens powder (which contains chloropyhll and spirulina)
matcha
maca
oats
chopped apple
coconut milk
….not bad, right?
They also happened to taste wonderful, especially with the glaze, which gave them a doughnut like quality – never a bad thing!
Dinner
Blackened Scrambled Tofu with Garlicky Grits (polenta), sauteed Cavolo Nero and half a Roasted Sweet Potato.
Well now, what can I say about dinner, other than WOW! Yet another triumph from the Post Punk Kitchen (original recipe here). I ever so slightly altered it by using green pepper in place of the tomatoes in the scrambled tofu, used cavolo nero in place of kale and the sweet potato was my own random addition just 'cause I fancied it.
It was mammoth but beyond tasty, so I cleaned my plate.
New York Fashion Week is in full swing and from what I've seen so far (via the internet, of course) next season is going to be full to brimming with beautiful prints and fabrics with lots of vintage inspired pieces, which makes me very happy indeed.
One of my favourite fashion bloggers, Calivintage, reported on the new Jill Stuart collection, all of which is totally adorable. The palm tree prints are totally groovy, perfect clobber for spring and I for one cannot wait to get my hands on one of those lightweight quilted jackets reminiscent of the wonderful sleepwear jackets from the 50's and 60's.
Bizarrely (and before I viewed this collection) I had just a few days ago spied an authentic 60's quilted sleepwear jacket in our awesome local vintage store, Kitt's Couture. Baby blue with a beautiful floral pattern it was so cute and I'm seriously tempted to go back and get it now.
I couldn't leave Kitt's empty handed and I came away with this fantastic straw embroidered bag from the 60's. It's in unbelievable condition – there's literally not a mark on it – and will be the perfect accompaniment to many of my outfits. The price was another bonus because it transpired the bag was massively reduced, so I paid only 8 pounds for it in the end. Bargain! Not everything in Kitt's is this crazy cheap, however, so I feel a little smug about my fantastic find:)
I shall miss popping into Kitt's but with a thousand and one amazing vintage stores on my doorstep in London, it's a fair exchange I think.
Our retro fascination doesn't stop at clothes either. We currently have our eye on a vintage suite of furniture comprising of a sofa and two beautifully proportioned chairs – these chairs were so comfortable, I almost had to be prised away. So, it's off to the carboot with us on Sunday to rid ourselves of our unwanted stuff in the hope we'll raise enough cash to purchase the sofa and chairs. If anyone's interested, we'll be at Hayle carboot from early morning with a variety of clothes, shoes, kitchen equipment, nick nacks etc. and my Husband will be selling lots of computer garb – games, consoles, that kind of thing. Everything is in excellent condition – it will be a zero tat affair.
And, if you ever find yourself in Penzance, Cornwall you really must hit up Kitt's Couture. A real treasure trove with friendly staff and a relaxed ambience, it's one of the town's best kept shopping secrets.
Whilst I've called this a breakfast banana topping it would work equally well as an ice-cream topping or even as an accompaniment to pancakes – yum! In fact, I also remember having it with breakfast quinoa, which was pretty special but here I used just plain old oatmeal.
As much as I adore oatmeal, I do eat it pretty much everyday and whilst I could never imagine getting tired of it, I think sometimes it's good to give your favourite dish a little bit of a make over. Crammed packed full of sugar (maple syrup and agave) this is not a dish you'd want to make a regular habit of but a little sweetness every now and then can't do any harm. Well, that's what I keep telling myself anyway.
I thought I'd originally discovered this recipe – or at least a version of it – on the Healthy Happy Life blog (or is it called LunchBoxBunch? I can never figure that out) but I've since scoured the site and can't find any trace of it. Perhaps I imagined it but regardless, when I first made it, this topping had me doing cartwheels  – metaphorically speaking, sadly I've never been able to do a cartwheel.
I have my lazy moments (who doesn't!), particularly first thing in the morning (yawn, stretch, rubs eyes), so when I tell you this topping is the work of mere moments and could not be any less painless, I really do mean it. If you're capable of slicing a banana and roughly chopping a few nuts, that is all that is required of you and if the sugar rush you feel after eating it doesn't perk you up and give you that (often vital) morning boost, I don't know what will.
Here's your morning wake up call……
breakfast banana topping
ingredients
1 banana
1/4 cup pecans
1/4 cup maple syrup
1/8 cup agave nectar
Slice the banana lengthways and then cut into medium sized chunks.
Roughly chop the pecans.
Heat a dry skillet/frying pan and add the sliced banana, chopped nuts, maple syrup and agave. Bring to a boil, then turn down to a simmer and cook for several minutes until it reduces and the banana softens. Ensure not to overcook it, as the banana will become mush – not a good look!
Turn off the heat and use immediately either on oatmeal, breakfast quinoa, pancakes or ice-cream. Alternatively, place in a bowl and refrigerate overnight – it will become sticky, gooey and gorgeous:)
I'm currently digesting the most uh-mazing vegan orange cake ever, which I purchased from my local vegetarian cafe Archie Browns. I sampled it once before when my Mum came to visit. She ordered a slice and I sneaked a bite. O.M.G. Deeeeelicious. Totally and utterly, simply and completely outrageously good.
So, it's been on my mind for quite some time now but since we don't go out to eat much these days (if ever really – bring on Londinium!), it's taken me a while to get around to going back and getting a piece for myself.
Now, I'm sitting here, post cake and I'm pleased to say it lived up to the memory and then some. I also made a yummy soy latte to go with – I'm currently obsessed with homemade lattes but I don't want to make a habit of it, as it involves way too much caffeine and soya for it to be a regular feature in my diet. It's been three days on the trot now though, so I fear I may already be addicted – whoopsies!
I definitely needed one yesterday though because I had my first bit of work in a long time, which meant a mega early start – ugh:( It might be a month since my last filming job but at least yesterday was a short one and as I was only an extra, I had very little to do. You might be to amused to know I was playing one of the church congregation and we had to sing 'All Things Bright and Beautiful', which was mildly painful, as we didn't get to rehearse it beforehand. I think ramshackle describes it best.
Just as I was leaving my agent called me to one side to say she wanted me to meet the director as there was a role she thought I would be ideal for – I've heard that before! I've learnt by now to never get my hopes up with regards to these things – par for the course really – but I happily met the director anyway. Even though I'm 30, I usually get put forward for much younger roles and in this case the character was supposed to be around twenty – I can hear you lolling from here!
Needless to say I didn't get the part (like I said, par for the course) but I think he was surprised to discover I was 30. I think that's the problem I've always had within this industry. Casting directors and directors alike just don't know what to do with me. You see, generally actors are immediately pigeonholed and if you can't be (me!) then it becomes very difficult to get work – I'm neither leading lady nor the best friend. See? Difficult.
Anyway, it just confirmed for me that I am totally doing the right thing by changing direction. Right now, I am so excited about our future and the prospect of having a secure income and a creative, fulfilling job is beyond wonderful.
As I was leaving the director told me they might have a role for me on another film in the New Year. I told him I'd be in London by then and working in a different industry to which he said, 'that's a shame'. I think he was stunned my response was 'nah, it really isn't', and then I smiled and left. To be more accurate, I may have skipped off:)
sweet potato and pearl barley stew
1 onion
2 carrots
1/2 head cabbage
2 large sweet potatoes
1 cup pearl barley
4 cloves garlic
6 sprigs thyme
1 tsp dried thyme
1 tsp oregano
1 heaped tsp vegan vegetable bouillon
1 tbsp red wine vinegar (vegan)
1 tsp sugar
1 tbsp oil
salt and pepper
Heat the oil in a heavy bottomed pan.
Roughly cut the onion into largish pieces. Add the onion to the pan, dried herbs, season, stir and cover.
Mince the garlic cloves, take the leaves off the thyme stalks and finely chop. Add to the pan along with the sugar, stir and allow to soften on a medium heat without covering for several minutes ensuring to stir often.
Pour in the red wine vinegar and turn the heat up slightly to let it cook off.
Peel the carrot and cut into large chunks. Add to pan with the freshly chopped thyme and salt & pepper. Cover, turn down heat and allow to soften for five to ten minutes.
Roughly chop the cabbage and add to pan. When it softens and begins to wilt add the pearl barley, sprinkle in the vegetable bouillon and completely cover with cold water. Bring it to a boil and then reduce to a gentle simmer. Cook for an full hour, topping up with water if it becomes to dry – the pearly barley will rapidly absorb any water you add.
Peel and chop the sweet potato into large pieces.
In the final twenty minutes of cooking add the sweet potato, season generously and cook until soft – careful not to overcook the sweet potato, as you want it to retain bite and texture.
Season and serve.
It's been a strange week so far and to be honest I've been feeling out of sorts. Certainly, I didn't think on Monday that by Tuesday evening and whilst we lay in bed discussing our future, we'd have made the decision to move back to the big smoke.
London has given us so much but when we left several years ago to make a life for ourselves in Chicago we really thought we'd said our goodbyes and were happy with that. Then Chicago didn't work out how we'd hoped and we came to Cornwall to heal and now here we are at yet another crossroads.
As with the nature of both our jobs our lives are in constant change – no two days, weeks, months are the same. However, now that I've decided to change direction and focus on fashion and styling I realise that staying and indeed working in Cornwall is no longer a viable option. The industry I am trying to break into is in London and no matter how much we adore our Cornish life, right now, we need to be in the hub of things. We're hoping this will make our future easier and will mean I (fingers crossed) won't have any regrets.
You see, I'm actually quite an ambitious person and try to be the best at whatever it is I put my mind to. At present I don't feel that I've achieved my full potential and being 30(tick tock tick tock), I'm starting to panic about not having a solid career path – acting is anything but a secure job and that has lost its appeal in recent months.
I could probably get back into the acting game for real when I return to London but I'm not going to. I don't want to spend any more time on a career that may or may not blossom into something – I don't have the patience, drive or desire and I need to start earning real money before I even entertain the notion of having a family.
The plan is to move after Christmas, so we at least have a few more months in glorious Cornwall and I'm going to treasure every minute. Right now I'm feeling anxious and scared but also excited. I'm ready to get back in the rat race and make this thing work.
Things I'll miss about Cornwall
Living by the sea
Walks on the beach
Clambering on rugged cliffs
Incredible sunsets
Nature, fresh air and beautiful light
Family
Things I'm looking forward to in London
Coffee and shopping with my Sister
Cocktails with the girls
Amazing theatre
Fantastic architecture
Meandering around one of the best Cities in the world
Having access to so much vegan food – eek!!!!
Oh yeah, I almost forgot this was a 'what I ate' post: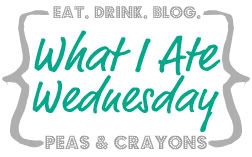 Breakfast mesa sunsrise cereal served with oat milk, sliced strawberries, chopped pecans, flaxseed meal, omega seed mix and amaranth pops
Lunch leftovers from last nights dinner – sweet potato and pearl barley stew
Snack small bunch of seedless grapes and a homemade latte
Pre-dinner appetizer shop bought hummus mixed with lemon juice and black pepper topped with smoked paprika, olive oil and sesame seeds served with jalapeno kettle chips
Dinner toasted burritos filled baby spinach leaves, black bean & sweetcorn salsa and Mexican rice. We had the remainder of the salsa and rice in a bowl
No, you don't eat these together silly;)
Actually, these are just two recipes I've made in the last week that were particularly memorable, so I thought I'd share them with you.
The pesto coated cannellini beans were made for a quick lunch, which I served alongside a simple bulgar wheat salad consisting of cubed cucumber, peeled broad beans, spring onions, raisins and chopped parsley. I squeezed in some lemon juice, olive oil and seasoned generously with salt and pepper. Oh, and I almost forgot, I added a little cumin, cinnamon and chilli powder to the bulgar wheat before soaking it in freshly boiled water – I find bulgar wheat can be a little bland if spices and herbs aren't added at this stage.
Right then. The pesto. I heart it.
Traditional pesto is, of course, made with the inclusion of parmesan cheese, so when I first became vegan I thought my pesto days were over and that was a difficult pill to swallow. As my knowledge of veganism grew I soon learned that pesto need not be off limits and really and truly the parmesan isn't as crucial as you might be led to believe.
Since then I've made a bucket load of the stuff and used it in all manner of dishes. It's such a great standby sauce that can be whipped up in seconds, so I use it frequently and liberally.
Ditto gravy. Love it, love it, love it.
Coming into these colder months (it's happening already – ugh) I plan on making a lot gravies and wholesome, hearty meals – perfect for warming those cockles on a blustery autumn evening.
This gluten free gravy was simply outrageous and so incredibly easy – I'm talking a few effortless minutes and et voila, you have a lusciously smooth flavourful sauce that is ideal for use in a multitude of meals. I just so happened to have a couple of vegan schnitzel's in the freezer and I thought some mashed tatties and boiled cabbage (I'm a sucker for boiled cabbage – don't judge!) would go nicely – and it did. Oh my goodness, was this tasty. Tas.ty.
Bonus that it happens to be a b12 fest! Nutritional yeast flakes and yeast extract – essential ingredients for your vegan cupboard and lifestyle. Don't be skimping on that b12 intake, ya hear?!
So, if you're stuck for time but still want something a bit special, both of these recipes are the perfect way to bring a little pizzazz to lunch or dinner.
pesto coated cannellini beans
ingredients
2 tablespoons pine nuts (you could also use walnuts)
1/4 cup (packed) fresh basil leaves
1 garlic clove
juice 1/2 lemon
3 tablespoons olive oil
salt and pepper
1 1/2 cups of cooked cannellini beans
Drain and rinse the cannellini beans and set aside.
Place all the pesto ingredients (pine nuts, basil leaves, garlic, lemon juice, olive oil and salt & pepper) into a hand blender and blitz until fully combined – it shouldn't be completely smooth.
Transfer the cannellini beans to a bowl and season with a little salt and pepper – this will make a difference. Then stir through the pesto ensuring the beans are completely coated. Set in fridge to allow the flavours to amalgamate or eat immediately. I had enough for two lunches.
gluten free vegan gravy
1 heaped tsp vegan vegetable granules or 1 stock cube
2 tbsp gluten free flour (gluten free mix or rice flour)
1 tbsp soy sauce (or shoyu/tamari)
1 tbsp vegan Worcester sauce
1 tbsp marmite or other nutritional yeast extract
1 tbsp agave or other vegan sweetener (except maple syrup)
2/3 tbsp nutritional yeast flakes
2 cups water
Place everything into a shallow pan – I actually used a deep frying pan/skillet – and whisk all the ingredients together.
Bring to a gentle boil and keep whisking until there are no lumps. Turn down the heat and allow the sauce to simmer and thicken – this take between five to ten minutes. Stir frequently – whisking if it becomes to thick and clumpy.
The gravy should be ready to serve in 15-20 minutes. If it isn't thickening how you'd hope then add another tablespoon of flour and whisk vigorously to incorporate. Likewise, if it is too thick for your taste, thin it out with a little water.
Can be used in a range of dishes but especially good with mashed potato!