1. Grapefruit on a Saturday morning. Preferably prefixed by a coffee. Well, you gotta balance the good with the bad, right?
2. Making my house flat a home. Aided by my accumulated nik naks, which all have a place in my heart and some of which are lovingly displayed on and in my beautiful retro unit, which we were given free of charge from a vintage shop in Cornwall when it was closing. Sad but also good. I had previously bought some dessert forks from the same place so I didn't feel too guilty.
3. Lilac nails. Officially my new favourite nail colour and also happens to be the exact shade my mother wore on her wedding day (yes, she was and is still that cool). I was kindly gifted the varnish in question by the lovely Claire Brayford, who is Deputy Fashion Editor at The Daily Express – yay and thank you Claire!
4. My 2012 Chinese Calendar, which brightens up the wall in our kitchen and completes our curious collection of all things retro, vintage and kitsch (nothing is more kitsch than a Chinese Calendar, surely?). You say tacky. I say amazeballs. Note the name of the establishment where we got said calendar, namely the Sea Palace in wonderful, magnificent, glorious Penzance. If you are ever in the vicinity(and you really should make it a point to be) you must, must, must check this place out – the deep fried tofu alone will blow your mind! No word of a lie – I often fantasize about the stuff.
5. My 60's fruit bowl, which is a brilliantly odd but actually extremely practical shape. It displays our fruit with aplomb and was met with great admiration by my Husband when I brought it home from Oxfam one day (I believe it set me back 90p). We are major designs freaks and especially love anything of the 60's Danish Teak variety and this fruit bowl kinda alludes to that style. We both majorly heart it.
After listing these lovely things it suddenly occurred that most of it was free, gifted or cost very little money. In fact, I think the most expensive item might actually be the grapefruit, which is pretty mental considering it will have given me pleasure for the least amount of time – not that I measure such things in that way but you get my meaning?! Anyway, it's food for thought, wouldn't you agree?
What things do you love? Photograph them and share. Happy final weekend of January everyone – it only gets better from here on in! xxx
striped top: H! by Henry Holland at Debenhams, green cardigan: H&M, rust cords: Anthropologie, necklace: East, ankle boots: Office
I'm currently interning with the fashion department at The Daily Express and so I thought it apt to show y'all a week of my typical work wears. Having previously come from the world of acting and touring, where I mostly dressed for warmth and comfort it has been rather refreshing having to dress, shall we say 'nicely', for work days.
So long triple layers. Hello heels!
Sorta.
For my own and others safety I stay within the limits of a cuban heel.
I try to keep things reasonably smart although I did succumb to a pair of jeggings – I was assisting on a shoot and wanted to be totally comfortable. The jeggings (God I hate that term!) are actually a pair I picked up in the Gap sale and I couldn't love them more – they are Gap '1969' beauties, wonderfully indigo and go with just about most things in my wardrobe. On that particular day I teamed them with another sale bargain from Cos (I heart that store too much), namely the wide neck brown and black number as can be seen in on Thursday.
I digress.
Here then, is a week of wears. Make of it what you will. Pardon the lack of eye contact, I 'm not terribly comfortable striking a pose, as I may have told you once or twice before.
Also, I lost track of the days so I'm not sure the order is entirely accurate – Tuesday may very well have been worn on Friday etc. but you get the jist;)
Oh yes, and I must add, I have to dress for comfort, as I never know what I may be doing in the day so you'll notice a practicality theme running throughout the outfits.
vintage red skirt: can't remember, maybe Rokit?, leopard print jumper: Zara, boots: Office (pregan), necklace: Accessorize, faux fur coat: Urban Outfitters, enamel flower brooch: H&M, retro scarf: charity shop, faux fur hat: Topshop
wideneck top: Cos, long black top: River Island, Jeggings: Gap, Black patent ankle boots: Linzi (faux leather), coat: H&M, faux fur hat: Topshop, scarf: store in France, mustard gloves: H&M
yellow rabbit print blouse: H! by Henry Holland, basic black top: H&M, purple skirt: charity shop, Bally boots: ebay (3quid – I kid you not!…also pregan), black necklace: vintage, purple turban: Beyond Retro
red floral blouse: charity shop, grey cardigan: Zara, purple cords: jigsaw, mustard woven belt: M&Co, boots: Office, red turban: Beyond Retro, green coat: Topshop
flower print top: vintage (again, can't remember where), navy/green cardigan: Old Navy, black trousers: Primark, black woven belt: no idea, maybe Camden?, black heeled boots: Forever21
green blouse: Miss Selfridge, black jumper: Zara, necklace: H&M, black culottes: H&M, maroon tights: Topshop, grey ankle boots: Office
And that's that!
I hope you enjoyed eyeing up my outfits, I certainly liked showing 'em to ya, even if I'm a little self conscious about it.
Ta ta!
I'm terribly sleepy so let's make this a short one.
Isa and all her post punk delights are a constant source of inspiration to me and even though she hates it when people tamper with her recipes, sometimes I just gotta work with what I have in the fridge, cupboard, freezer, whatever.
This is my take on her magnificent pasta a la California something or other – I could reach for my copy of Veganomicon right now to get the correct title but I doubt I have the strength in my arms to do even that.
Anyhoo, this is a tres delicious recipe and may I be so bold as to suggest the sunblush tomatoes are  a nice addition and in keeping with the vibe of the dish?! Don't hate me Isa.
Goodnight dears and enjoy the recipe, such as it is….
pasta with broccoli, avocado and sunblush tomatoes
1 small head broccoli including stalk
1 avocado
3/4 shallots
6-8 sunblush tomatoes
1 heaped tablespoon roughly chopped capers
olive oil
1/4 cup freshly chopped flat leaf parsley
3-4 cloves garlic
dried thyme
salt and pepper
2 1/2 – 3 cups/250g conchiglie pasta
method
1. slice the shallots and cut the broccoli stalk into small pieces.
2. heat a little olive oil in a heavy based saucepan.
3. add the shallots, brocolli stalk, season and allow to soften for a few minutes.
4. slice or mince the garlic and add to pan with a tsp of dried thyme. season, stir, clamp on lid and allow to cook for a further 5 minutes.
5. bring a large pan of water to the boil. blanch the brocolli florets for a few minutes and remove with a slotted spoon. add the pasta and cook for 2 minutes less than the packet requires (trust me!).
6. chop the sunblush tomatoes into small pieces and add to pan along with the chopped capers. if the tomatoes come in an oil, add a drop to the pan also for flavour.
7. halve, stone, peel and chop the avocado into medium size pieces.
8. add the brocolli to the pan and allow to heat through for a moment.
9. drain the pasta, add to pan, along with avocado, chopped parsley and season generously (chilli flakes would also be good). stir gently to incorporate and warm through on a low heat for several minutes.
10. serve.
Wow. An actual recipe. On an actual food blog. Wonders will never cease!
I've been doing what I proposed and taking things slowly with my blogging of late, posting random stuff and just generally not being too hard on myself , which I'm pleased to say seems to be working. I've taken a few photos (these ones) that I don't hate and have been thoroughly enjoying my more laid back cooking approach.
Being a total perfectionist, control freak, general nutcase, I tend to beat myself up when things don't go swimmingly, i.e. I make mistakes, make a fool of myself (or so I think) etc etc. I'm beginning to realise that these tendencies, whilst useful in some circumstances, are not so helpful in the 'real world'. They ultimately lead to panic stricken moments when, knowing that you are very much not in control, you flap about like fish out of water and the phrase 'arse about tit' comes into play.
Today was one such day.
In a nutshell.
I fell.
Humiliating.
Humiliated.
If that wasn't bad enough I was dragged (and I do mean dragged) to my feet by a male passerby when I needed a moment to gather myself only to feel sick and faint. By that stage my 'kind Samaritan' had kindly buggered off and I stumbled into House of Fraser (yes, I will name and shame you!) to be further ignored by the entire make-up counter staff even though I had flopped onto their mac make-over section like a drunken fool panting and breathless.
Suffice to say, it was fairly obvious I wasn't in fact drunk and the offer of a cup of water or an 'are you feeling okay Madam' would have been greatly appreciated. But no, not one ounce of sympathy or concern. I spent ten minutes getting myself together before heading back to the office.
The afternoon went downhill from there and I began to realise that I'm not 100% ready for the real world. I mean, I want to be ready and it will happen but up to this point I've lived what some might deem a very odd existence that put creativity before everything else.
Deadlines?
Erm…..
Yep, not so hot on the deadline thing it transpires.
Also, not great on prioritizing.
These are problems when you want to work in the world of journalism.
That's not to say I'm giving up though. Heck no. Just like the little tumble I took today, I shall dust myself off, put on a brave face and endeavour to learn, adapt and eventually conquer.
Tomorrow, as they say, is another day.
soy free pancakes with 5 minute blueberry sauce adapted from Post Punk Kitchen's Puffy Pillow Pancake recipe
1 1/2 cups all purpose flour
3 1/2 tsp baking powder
2 tbsp sugar
1 tsp salt
1 cup rice milk
2 tsp apple cider vinegar
1 mashed banana
1/2 cup water (opt. in my opinion)
3 tbsp canola oil
1/2 tsp pure vanilla extract
1 tbsp vegan sunflower spread
Sift the dry ingredients into a bowl.
Combine all the wet ingredients in another and whisk thoroughly to incorporate.
Make a well in the centre of the dry ingredients, pour in the wet mixture and gradually incorporate using a spatula until everything is combined.
Heat the tablespoon of sunflower in a large frying pan/skillet and pour into the batter. Whisk to incorporate.
Pour approx 1/4 cup of batter into the already heated pan (keep it on a medium/high heat throughout). When it begins to bubble on top and the edges turn flip over and cook for a further minute or two on the other side. Transfer to a low/warm oven to keep warm. Crucially, never overload the pan – no more than two pancakes at a time.
Repeat until all the batter has been used.
blueberry sauce
1 cup blueberries
1 tbsp powdered sugar
juice 1 clementine
2 tbsp agave nectar
Wash the blueberries and place in a hand blender with the powdered sugar, clementine juice and blitz until smooth. Sieve the juice to remove the skins.
Return the juice to a small saucepan (a milkpan is ideal) and pour in the agave nectar. Heat until it begins to bubble and then reduce to a simmer for a minute or so.
Remove from the heat and allow to sit for a minute before serving.
Serve pancakes with sliced banana, toasted almonds and desiccated coconut for sheer pancake perfection.
Not so much a recipe post, as a this is what i'm currently digging post.
I doubt anyone needs to be told that mixing two kinds of juices creates an uber delicious juice but what the heck……pomegranate and orange is definitely worth a mention. Dare I say it – it trumps cranberry and orange by about a thousand percent. No lie. I'm digging it. Big time.
You may note my 80's patterned tall glass, which was picked up in a random Welsh charity shop several years ago. We were spending News Years Eve in a cottage with friends and our 80's theme needed some appropriate accessories – you can't be drinking out of a modern glass whilst clad from head to toe in neon for petes sake!
And the crazy naked lady cocktail stirrer? Well, that was 'gift' from my Mother. Nuff said.
ingredients
orange juice
pomegranate juice
method
put ice in a glass.
fill half with orange juice and top up with pomegranate juice.
stir.
drink up!
Well, that's it. The tree is down. The decorations have been packed away for another year. Christmas is but a distant memory. Almost.
Because we love this time of year so much, we tend to eek it out to the bitter end. With that said, we never, ever, leave the tree and decorations up past the 6th. Obviously. That would just be silly.
However, we did mark the last official night of Christmas with a festive meal of stuffed baked squash, roast potatoes, lemon and chilli roasted parsnips, sliced fried brussel sprouts stirred with chestnuts and dried cranberries and, last but not least, homemade cranberry sauce.
We also found a Christmas pudding we had bought before we left Cornwall and this became our dessert coupled with soya custard and cream. I mean, seriously?!! Could this dinner get any better?
Everything was washed down with a beautiful vegan Pinotage from Sainsbury's (fairtrade too!), which finished the whole thing off perfectly.
A dreamy evening it was and so very fitting to mark the end of what was a magical (if not slightly fraught) Christmas Holiday.
Simply.
Wonderful.
I don't know about you but I'm still feeling festive and I refuse to entertain any thoughts about the end of the Holidays until tomorrow, when I will finally relent and take down our tree and decorations.
Until then, we're soaking up the last remnants of these precious yuletide days, hours, minutes, seconds – can you tell I'm a Christmas nutbag? – and squeezing in a few more treats and traditions before we reluctantly say goodbye to Christmas for another year. Sniff.
We've just indulged in our final official meal of the Holidays, the details of which I shall upload tomorrow. For the time being, let's just say we are full to the gills, glass of red in hand (dram of whiskey for Hubbie) and awaiting the Christmas pud, soya custard and cream combo. Oh goodness:)
I'm also using up every scrap of food left in the fridge because I loathe waste, especially of the food variety. Very little gets chucked in this house, even fortnight old cranberry sauce, which is how this little bundt cake variation came about.
Because the candied clementine one was such a hit I thought I do my own spin on it. Hope you like it!
Make the most of the last official day of Christmas folks. After all, it comes but once a year. I, for one, cannot wait until it arrives again in 2012. I'm such a sap. But I loves it.
candied clementine & cranberry sauce bundt cake
2 cups flour
1 1/2 baking powder
2 tsp baking soda
1/2 tsp salt
1/4 cup light brown sugar
1/2 cup candied clementine puree
1/2 cup cranberry sauce (pref.homemade)
1/2 cup oil
1/2 cup soya (or other plant) milk
pomegranate glaze
1/2 cup powdered sugar
2 tbsp pomegranate juice
pre-heat the oven to 175 degress celsius/350 fahrenheit.
grease the bundt tin – get into every crevice.
combine the dry ingredients in a large bowl. take a spoonful and use it to coat the inside of the greased bundt tin patting the excess back into the bowl.
whisk together the wet ingredients, pour into the dry and gently fold in until everything is fully combined ensuring not the overwork the mixture.
if it appear a little too dry add a touch more soya milk.
transfer to the bundt tin and make sure it is evenly distributed. give the tin a good tap on a solid surface to rid the mixture of any air bubbles.
bake for 45-50 minutes. turn the oven off and allow it to sit for a further 5-10 minutes.
remove from oven and allow to cool before placing a plate on top the tin and turning it over. it should slip easily out of the tin, if it has been greased well enough.
allow to completely cool before glazing the cake.
for the glaze, mix the powdered sugar with the pomegranate juice until smooth and using a pastry brush paint the cake until evenly coated.
slice.
eat.
*tip: using a skewer, pierce holes in the cake and feed/inject it with the candied clementine syrup before glazing.
rice & buckwheat oatmeal made with rice and soya milk, sweetened with candied clementine syrup, topped with plain soya yoghurt, sliced banana, chopped pecans, medjool dates, blueberries and a dusting of cinnamon
I'm watching Amelie.
I heart Audrey Tatou.
Perfectly perfect in every way.
I also heart food.
But I guess you knew that.
sweet harissa hummus, chopped sun blush tomatoes and little gem lettuce on freshly sliced organic toasted wholemeal bread
I ate today.
No surprises there.
I photographed everything.
Apart from dinner.
Shame.
lemon and chilli baked snacks
It was a particularly fantastic dinner.
Pasta shells coated in a yellow tomato sauce simmered with broccoli stalk, garlic (a lot) and chilli (a little), wilted kale, broccoli florets topped with fried breadcrumbs stirred with finely chopped sun blush tomatoes.
There were also herbs galore.
Herbs de provence.
From France no less.
God it was good.
Shame I didn't photograph it.
I already said that.
candied clementine and cranberry sauce bundt cake with a pomegranate glaze
I made a cake.
A bundt cake.
A candied clementine, cranberry sauce bundt cake brushed with a pomegranate glaze.
Recipe tomorrow.
Happy 50th WIAW.
Goodnight and God bless.
licorice tea with a splash of soya milk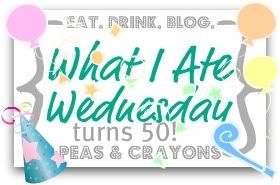 Alright, so I didn't exactly hang out with Aldo Zilli but I did happen to meet him when we were dining at his Soho restaurant on New Years Eve!
I couldn't believe my eyes when he emerged from the kitchen earlier in the night to deliver some dishes to a nearby table. Celebrity chefs are not usually seen in their smocks so I was mega stoked to see the man himself was mucking in on such an incredibly busy night.
When Zilli Green closed not so long ago I was mega disappointed, as it had become a firm favourite of mine after I went there on my 30th birthday weekend last year. Their vegan menu was extenstive, the staff were knowledgeable and the atmosphere spot on, i.e. it didn't feel like a vegetarian restaurant – you know what I mean!
Thankfully many of the vegan and vegetarian options seen on the Zilli Green menu are now offered at Zilli Fish – yay! And……Aldo is in fact releasing a new Vegan/Vegetarian cookbook this year and that information came straight from the horses mouth my friends. You heard it here first!
Here's their veggie menu for your perusal….
I heartily recommend the sweet potato quesadilla (sans feta etc.) and their thin chips are fantastic too…..
ZILLI'S VEGETARIAN OPTIONS
Toasted Ciabatta Bread topped with Seasonal Tomatoes,
Basil & Wild Rocket (v) £4.90
Seasonal Soup of the Day (v) £5.00
Caprese Salad, Tomato, Mozzarella, & Pesto (vo) £6.50
Quesadilla with Sweet Potato & Feta, Guacamole & Sour
Cream (vo) £6.50
Penne Arrabbiata with Roasted Chilli & Basil Oil (v) £8.50
Spinach & Ricotta Ravioli with Butter & Sage Sauce £8.50
Chefs Salad- Quinoa, Cashew Nuts, Pomegranate & Apricots (v)
£7.50
Fettuccine with Grilled Vegetables & Goats Cheese (vo) £8.50
Gnocchi with Fresh Pesto & French Beans  £8.50
Risotto with Wild Mushrooms & Truffle Oil (v) £9.90
Vegetable & Rice Burger with Avocado & Pickled Cucumber,
Thin Chips (v) £8.50
V = VEGAN   VO= VEGAN OPTION
If you're not already privy to my Marcus Samuelsson contributions, let me fill you in. Since May of last year Marcus has kindly featured two weekly PeaSoupEats recipes (one savoury, one sweet) on his rather fantastic website, which has many amazing cooking tips, dishes, as well as a boat load of info on food and health. My kind of site.
Gluten and Soy Free Vegan Chocolate Cupcakes with Vanilla Frosting
Thus far I have resolved to not make any resolutions and instead appreciate what the past year has brought and what 2012 has yet to bring. I'm continually amazed at how unpredictable life can be and I can safely say that my Husband and I are now officially go with the flow people – plans are for suckers.
Super Duper Green Kale Smoothie
Okay, so we still make plans but are more prepared for those plans not to work out. You learn such things after moving your entire lives across the Atlantic only to have to return a mere two years later. These things happen. You deal with it and move on.
If you had told me even a few months ago I would be sitting in my new London apartment about to embark on a fashion internship with the Daily Express I would've thought you were mad or at the very least delusional. And yet….here I am. In London. And I start my placement next Monday. Crazy.
Pistachio, Pecan and Goji Berry Bites
Throughout everything that's happened in 2011 – moving (again!), changing career – the two continuous things that have kept me grounded, happy, sane are my Husband (of course!) and my blog. Obviously, Ma, Pa and Sister get a mention too;)
Humdinger Hummus, Carrot, Cucumber, Avocado and Alfalfa Sprout Sandwich
In all seriousness though, this little blog has kept me going on many an occasion when I was feeling useless and gave me a much needed outlet. More significantly, I believe it has enabled me to flex those rusty writing muscles thus giving me the confidence to enter the world of fashion journalism and for that I am ever grateful.
Peanut Butter, Banana and Chocolate Baked Oatmeal
It goes without saying (although I will say it) that I am so incredibly thankful to everyone who reads my blog. Without an audience this blogging lark would be a lot more difficult and I appreciate every view as if it were gold dust. Quite honestly, you are the reason I continue to write here, so to each and every one of you, thank you, thank you, a thousand times, thank you x
I started with noodles and therefore I will end with noodles – spotting a theme anyone? I think I can safely say noodles, chocolate and kale are my top 3 foods. Not a bad top 3 if you ask me!
Miso and Mung Bean Noodle Soup