Tinned Potato Tacos. It's has an air of 1972 about it. Not that I would know being an eighties child myself – and with little to no prior knowledge of such things having never even engaged with them up until now. Let me put this rather odd little convenience food purchase into context. I'm currently on the hunt for a very particular sized can … one that can both double as a vase (stay with me) and a cutlery holder. You see, I'm in the the business of repurposing things at present but that doesn't mean my aesthetic requirements have gone completely out of the window. As soon as I spied this perfectly proportioned can in my local Lidl I was like 'bingo'(!) – perfect height, width etc. Only problem is the contents look vile. I mean, they're only potatoes but I still find it creepy. I have the same aversion to tinned sweetcorn. Creepy.
So, they've been languishing in my pantry (ahem 'my pantry' – so delighted with myself) for a number of weeks now whilst i summoned the courage to actually open and use the damn things. Anyway, yesterday was the day because I knew I should probably make dinner a little ahead of time as we had scheduled our first ever adult swimming lesson (we don't suck but there's so much room for improvement – keep learning kids!). I had a feeling I wouldn't want to be getting too involved in any hardcore kitchen shenanigans afterwards but with very little in the fridge (and up to my ears in DIY chores) I decided to make do with what I had. Hence … tinned potatoes.
Turns out tinned potatoes really aren't that creepy. Yes, tiny and perfectly peeled, but creepy? Not so much. I thought about roasting them or even frying them in a hot pan with spices but in the end I opted for the easy, er, option. I'm a total sucker for potato salad and because I also had some tacos lingering in my pantry ('my pantry' … now I'm just showing off) I thought what a perfect little lazy Wednesday pairing – and you know what? It really was.
Tossed with the most beautiful spring onions I've seen all season, minced jalapenos, chopped celery, cucumber and a handful of my all-time (okay, top three) favourite herb, dill, these sad looking little spuds were magically transformed into something moderately fresh. However, if your aversion to tinned tatties is even greater than mine, then by all means use some freshly boiled/steamed salad potatoes instead – I'm not a wholehearted aficionado myself but y'know, needs must. And also … real life eats!! Because whatever happened to that on the internet?! Does anyone even do that any more? Youtube seems to be the only place to get my 'what I ate in a day' fix these days so I'm bringing a little of that realness to this blog. Making do is a thing – and sometimes you get a cool (ish) cutlery container out of it too. Just saying.
what you'll need
for the potato salad
560g tin peeled potatoes, drained and rinsed
2 large spring onions, finely sliced
1 heaped tbsp. minced red or green jalapenos
1 celery stick, finely chopped
1/4 cucumber, quartered and sliced
10g roughly chopped dill
juice 1/2 lime
2 tbsp. extra virgin olive oil
sea salt & pepper
For the hummus dressing
150g hummus
juice 1/2 lime
to serve
6 taco-sized tortillas, lightly griddled
1 ripe avocado, sliced
100g shop-bought tomatillo (or regular) salsa
1 lime, quartered
1 heaped tsp. cumin for dusting
what you'll do
Drain and rinse the potatoes and add to a large mixing bowl. Season generously before adding the spring onion, minced jalapenos, celery and cucumber. Spritz over the lime, drizzle over the olive oil and toss to combine. Roughly chop the dill and add to bowl. Gently toss and set aside until needed.

Heat a griddle pan on a high heat. Add the tortillas and lightly toast on both sides until they puff. Transfer to an awaiting plate and cover with a clean tea towel to keep warm.

De-stone the avocado and finely slice. Spritz over a little lime juice to prevent it browning. Whisk the hummus and lime juice together until smooth.

Build the tacos by first layering on the hummus dressing, followed by a generous heaping of potato salad. Add a slice or two of avocado and a drizzle of salsa. Finish with a few dill fronds, a dash of cumin and serve.


It's Fri-YAY, and I'm in the mood to part-TAY … or at the very least, hunker down with a bowl of chilli and a fridge-cold Cornish beer. My social life is pretty predictable these days but that's just the way I like it – although I do enjoy a boogie from time to time, mostly I'm happy to stay put. Yup, mama's lost her mojo. In other news, I apparently share my name with a pea … how cool/weird is that? Until Hodmedod's kindly sent me some, I'd never actually come across 'Carlin Peas' before (also known as Black Badgers) so didn't really know what to expect – apparently they're popular up North and are frequently used to make mushy peas … and heaven knows, I do love mushy peas! I didn't quite go down side dish route myself, as I was hankering after an all-in-one recipe that I could re-heat for our self-imposed Friday night hibernation.
Obviously I wanted to put my own spin on it though so opted for a generous dollop of harissa instead of my usual chilli spice combo (cumin, paprika, cayenne etc.) and I'm pleased to say it really worked a treat. You can easily up the spice ante with a dash more chilli if you please but one birds eye (sans seeds) was sufficient for me, especially as I didn't want the harissa overshadowed by mega-heat. I was tempted to serve this with Hodmedods quinoa (also British grown!) but went in for my favourite chilli accompaniment instead … tortilla chips. Oh, and don't forget that guac/avocado for added creaminess that will offset the richness of the tomato sauce.
Now, as for the peas. Well, what can I say other than they were a resounding triumph! Meaty, perfectly round and quite simply made for chilli – or any stew for that matter. I like to reduce the sauce until it's super thick and scoopable … even when simmered for a long time on the stove the peas don't lose their shape and are incredibly substantial – you certainly won't be hungry after a bowl of this! Is that Friday night calling? Yep, methinks it is – grab a bowl (and some Carlin peas) and let's go.
what you'll need
1 tbsp olive oil
2 red onions
1 heaped tsp garlic puree or 3 garlic cloves
1 tsp red vinegar
pinch of brown sugar (optional)
1 x 400g canned chopped tomatoes
1 tbsp tomato puree
1 x 400g carlin peas
2 heaped tsp harissa paste
1 birds eye chilli
100g fresh spinach
salt and pepper
to serve
avocado
tortilla chips
what you'll do
heat the olive oil in a heavy-based saucepan. finely dice the red onion and add to pan.
season and sweat until the red onion begins to soften before adding the garlic puree. cover and cook until the red onion is transparent. add the red wine vinegar and pinch of sugar (if using) and gently sweat for a few minutes further.
add the canned tomatoes, tomato puree and season generously. fill the empty with water or vegetable stock and swill out any excess juice into the pan. simmer gently for around 40minutes breaking the tomatoes up with the back of a spoon.
drain and rinse the carlin peas and add to the sauce along with the harissa paste. finely mince the chilli and add to pan. check for seasoning and simmer for a further 20minutes.
finely chop the spinach and add to the pan. simmer for an additional 10-15minutes until it has fully wilted. check for seasoning and serve.
divide the chilli between 2-3 bowls and top with sliced or mashed avocado, a smattering of hemp seeds and a side of tortilla chips.
***
Remember this one? Well, you might recall the images but perhaps not the recipe because it never quite made it to the blog as I created it for an online magazine a couple of years back. I thought it about time I posted it here though so here it is in all its spicy, creamy, Mexicana glory… oh, and here's the original article too!
***
I am hopelessly devoted to Mexican cuisine. Spice and citrus, texture and taste, colourfully vibrant and abundantly fresh, it really does have it all. I often try to remember what my life was like prior to discovering this most wonderful of cuisines and worry that had I not spent two years in Chicago I would never has fully experienced everything Mexican food has to offer.
***
Believe it or not Chicago has a mahoosive Mexican population (the third largest in the US apparently!) and we lived right smack bang in the middle of a huge Mexican district. There were taco joints on every corner and two 24hr Mexican restaurants mere minutes from my house. Suffice to say it was Mexican Food nirvana and I took full advantage – at least twice a week, eek!
***
Now that I'm back in Blighty with barely a single Mexican restaurant in sight I have to provide my own tacos, burritos, quesadillas, chimichangas, salsas, guacs and soups – oh yes, did I mention that Mexican's are big on their soups?
***
Wait a second though. Isn't Mexican food heavily reliant on cheese, sour cream, meat and chicken stock? The short answer is yes but that doesn't mean to say you can't work around that and create perfectly authentic Mexican meals in your own kitchen completely sans animal products. Because, above everything else, it is the spices and herbs that bring any Mexican dish alive. Otherwise you're just eating bread, cheese and meat, right?
***
In my world Mexican food spells 'Chipotle'. No, I'm not talking about the fast food place, I'm referring to the smoked chilli pepper that can be chopped, made into pastes or bought powder in form. As it can be quite difficult to obtain chipotle chilli's here in the UK, I rely on the powder, which I buy from an awesome retailer called the Cool Chile Co.
***
If you're lacking in the chipotle department, never worry, you can acquire a similar flavour by just using a little more cumin and paprika – just make sure it is the smoked variety. However, if you want to evoke that true Mexican flavour in this or any other Mexican inspired dish then you really should invest in a little jar of chipotle goodness. You have been told!
***
This black bean soup is so velvety, thick and luscious and, unless you're already  familiar with blended bean soups, unlike anything you've ever tasted. What an easy way to wow your guests at your Mexican themed dinner party, or do as I do and make it for a very quick and tasty lunch…
***
Ahem, recipe below.
***
***
Ingredients
½ sweet red pepper
½ red chilli
1x400g carton or can of organic black beans
1 tsp chipotle powder
½ tsp cumin
½ tsp smoked paprika
1 tsp vegan vegetable bouillon powder
2 sprigs of thyme
½ tsp dried oregano
Juice ½ lime
Few splashes of vegan fish free Worchester sauce
olive oil
Salt and pepper
to serve
¼ roughly chopped avocado
few sprigs of flat leaf parsley or coriander
spritz of lime
***
Method
Chop and deseed the red pepper and chilli pepper into small pieces.
***
Heat a little oil in a saucepan. Add the pepper, season with salt and pepper and lightly sauté for a few minutes until it begins to soften. Stir frequently.
***
Add the chopped chilli, chipotle, cumin, paprika and stir to combine. Sweat for several minutes allowing the flavours of the spices to infuse.
***
Drain and rinse the black beans and add to pan. Stir to coat the beans in all the spices, the thyme leaves, oregano and let it warm through before sprinkling in the vegetable bouillon and topping with water – you want the water to just cover the beans, as too much liquid will impair the texture.
***
Splash in a few drops of Worchester sauce and bring it all to a gentle simmer.
***
Transfer to a blender, add the lime juice and blitz until completely smooth. Return to pan and gently heat. Taste for seasoning.
***
Serve with avocado, parsley or coriander and a spritz of fresh lime.
***
Eat!
***
WE DID IT!
High five y'all! We did it! We found ourselves a super duper, super cute, super lovely flat right smack bang in the middle of town and we are 'whoop whoop' ha-ppy. After my last despairing post where I was on the verge of a breakdown (I'm sort of joking) I really didn't hold out much hope for our situation being resolved anytime soon. But, in spite of my 'half glass empty' attitude and our combined perseverance (my Husband officially has the patience of a Saint), something unexpectedly came up that fitted the bill perfectly… I'm literally busting a gut to get into it now and make it a fully fledged home. I feel a 'squee' coming on.
    ***
MAKEOVER TIME
In light of our plans actually coming together for once I decided to celebrate by giving the blog a bit of a makeover – I hope you approve. Please let me know any thoughts in the comments, I would love to know your opinions. I sweated over which template to get for a number of days before settling on this very simple theme that seemed to suit the blog perfectly.
I'd been contemplating a change for a while but was waiting for the right time to switch things up a little and it felt best to do it now when we are just at the beginning of our new life adventure. I'm never sure what direction the blog will go in, it's been several years of highs and lows but I've stuck with it – and can't deny I still get immense pleasure from filling this little part of the internet with whatever I fancy… fashion, food and general ramblings. In other words, it's fun.
***
CRUNCHY CHICKPEAS
Nothing new about crunchy oven roasted chickpeas but maybe putting them in a taco might be? It's a little bit Mexico meets Morocco via India, which may sound ever so slightly unappealing but believe me when I tell you it works! I had a hankering after chickpeas but didn't fancy putting them in an actual curry, which is what I normally opt for (I do love a good chana masala) when it suddenly dawned on me I could combine several of my favourite things in one dish… tortillas, chickpeas and curry – with the ever essential fixings, of course, by way of avocado, tomato and sweetcorn. Oh, and don't let me forget to mention the incredible new addition to our shopping list – Tesco's new range of vegan cheeses. No lie, the supermarket that I normally loathe has thrown me a curve ball by coming up trumps with the perfect melting, grating, tasting dairy free cheese that virtually laughs in the face of all others. Find it in the refrigerated free-from section and delight in its all round awesomeness with me – actually obsessed.
***
RECIPE
1 can chickpeas, drained, rinsed and dried
1 heaped tsp curry powder
generous helping of seasalt
good glug of olive oil
***
METHOD
Roast in oven for 20-30 minutes until crunchy, giving them a stir half way through. I would give you an exact temperature but seeing as I did mine in a camper oven that only has an on/off setting it wouldn't be of much help. If I were to hazard a guess though, I would whack them in at 200 degrees celsius/350 fahrenheit and see how you go….
Build the perfect taco: tortilla, good quality hummus, seasoned sweetcorn & diced tomato, crunchy curried chickpeas topped with avocado, hot sauce and 'cheese'.
Enjoy!
***
Weekends for me are all about my kitchen. I tend to spend the entire two days pottering around in there, making this and that – and eating way too much in the process! Whereas I used to make menu plans, now I allow the ingredients to do all the talking, which makes for more interesting dishes and more fun in La Cucina.
Still harboring an obsession for Mexican Cuisine, I rely heavily on tortilla for quick lunches and dinners. Tacos are so versatile, as far as I'm concerned it doesn't matter what you fill them with, they'll still taste amazing. With that said, sauces and dressing are what take most good meals to next level and this sweet n' spicy jalapeno dressing does just that.
I suppose in essence this is what you might call a vinaigrette but we'll stick with dressing for now. The jalapenos are crucial and so is their minced nature – just keep going over them with a sharp knife until you get the desired 'squishy' consistency.
And then…..just mix it through the cous cous AS WELL AS pouring it generously on top before consumption. This would also make a great zingy salad dressing or a yummy dip for bread.
Ingredients
for the dressing
5 pickled jalapeno pieces
1/2 tsp dijon mustard
1 heaped tbsp agave syrup
juice of half lime
1/2 tsp cider vinegar
3 tbsp extra virgin olive oil
pinch of salt and pepper
method
put everything in an empty jar and shake vigorously until it emulsifies.
cous cous ingredients
1/2 cup cous cous
1 tbsp taco seasoning
1/2 cup defrosted frozen peas
1 tbsp chopped coriander
method
place the cous cous and taco seasoning in a bowl. mix to combine and cover with freshly boiled water. put a plate on top and leave to soak for ten minutes.
fluff with a fork and stir through the peas, coriander and half the dressing.
serve alone or in a crunchy taco – top with more dressing before eating!
Can you believe today is officially the last day of Christmas. We've eeked it out to the bitter end but will reluctantly be taking down the tree and decorations today. Whilst I'm sad to say goodbye to a wonderful holiday I am excited about what the future holds so it seems only too appropriate to look back on what has been another fun year in blogging terms, as well as a pretty eventful year professionally also – I'm one step closer to a full time job in fashion with my new placement at the Financial Times starting next week:)
This was the first year I started blogging my outfits, so you'll find here a mix of my food and fashion highlights, such as they are. I'm not going to talk much about the style posts other than to say dressing up (even when I'm dressing down) has always given me immense pleasure. I'm sure these aren't the best outfits I've worn all year (I wear a lot of trousers even if these images say otherwise) but I'm not one for photographing everything I wear – life does get in the way of that for sure – but what is abundantly clear is that…..I loves me some colour!
Food wise, this year has been a tricky one. I still cook from scratch every night but capturing those meals in the dark is pretty much pointless. This should change with the new camera light Hubby gave me for Christmas. You could say my main blogging aim for this coming year is to create more food posts. Not only because I thoroughly love writing/photographing them but also because I know they are well received – believe it or not my most popular blog post this year was my smoky toasty vegan quesadilla. That's right, a Brussels Sprouts recipe was top of the pops, crazy isn't it?
On the personal front, it's all about making our flat more 'us', saving money so that we might be able to put a deposit down on a property at some point soon and just generally relishing every minute with my Husband and Family because really, when it comes down to it, that's what makes me happy. Forget burning ambitions and dreams of a successful career, Family and home life will always be my priority. That doesn't mean I won't be making music(getting back into my violin playings kids!), learning to dance(laban here I come….) and sharpening my acting skills(i'm thinking a masterclass in method?!) because that's all happening too. But you can only do those things if you have your priorities straight and I think for once I can safely say I do.
2013. I own you
What if I told you the main ingredient in this No'Quesa'dilla is, gulp, Brussel Sprouts. Would you scarper to the nearest non vegan blog faster than your little fingers can click? Hopefully it wont come to that and if I have managed to retain your attention until now then let me take this chance to say….Brussel Sprouts can taste good. Don't believe me? One bite of these smoky toasty morsels and you'll be eating your words. And your sprouts.
What you'll need…
1 flour tortilla
1 shallot
5 brussels sprouts
2 garlic cloves
1/2 tsp smoked paprika
1 tbsp freshly chopped flat leaf parsley
1 tsp dijon mustard
1 tbsp hummus
1 tbsp olive oil
sea salt
What you'll do…
Heat the oil in a pan. Slice the shallot and add to pan. Salt and soften for a few minutes. 
Finely slice the sprouts, add to pan and cook for several minutes before adding salt and the sliced garlic cloves.
Cook for a few minutes more before sprinkling over the smoked paprika. Mix thoroughly and allow the flavours to infuse before stirring through the parsley and transferring to a bowl.
Heat the tortilla in a pan for a few minutes before spreading the dijon all over, the hummus over half and then topping with the Brussel Sprout mix. 
Fold and cook in the already heated pan until toasty on one side before turning over. Once the other side is toasted, cut into three triangles and serve – particularly nice with a warming bowl of soup!
If i've not made my obsession with all things Mexican clear yet, let me take this opportunity to say…..I am obsessed with all things Mexican. Never having actually visited the place(on the when i start making money to do list), this obsession is merely based on hearsay, food I've tasted, made and oggled (that's not a sp. mistake, I do been oggle. I'm an oggler), recipe books I've devoured and programmes I've watched on telly…..Thomasina Miers, Daisy Martinez and Rick Bayless to name but a few of my most admired tv chefs. It's been an enjoyable education.
I got into Mexican cuisine in a big way when we lived in Chicago. We lived in an area where there were a crazy amount of Mexican food outlets – everything from taco joints (esp. this one!) through to full on restaurants that were open 24/7. And believe me, we did make full use of those wacky opening hours!
It was here that I first encountered Horchata. That cool and creamy sweet drink which is the perfect accompaniment to any Mexican meal. It can be made many ways but in Mexico the traditional ingredients are rice and cinnamon, so you could say this version is a huge cheat….. but who doesn't love a shortcut, eh? Here in London, you can get a superb horchata at Wahaca, as well as some pretty authentic tasting Mexican fodder.
I've added the matcha in place of vanilla but of course a dash of good vanilla extract wouldn't go amiss. I really love the subtle green tea flavour the matcha brings to the drink although if you don't happen to have any, it will work just as well without. Quite honestly, this is the perfect summer drink. Surprisingly light, smooth and refreshing, I can't wait to serve it at my next Mexican themed dinner party – don't worry, I never go in for sombreros or mustaches, preferring to keep it somewhat less tacky. Kitsch, yes. Tacky, nooooo.
easy vegan matcha horchata
1/2 oats
2 cups filtered water
1/2 tsp good quality cooking matcha powder
1/2 cinnamon stick
1/8 cup maple syrup or agave
Blend the oats, water, matcha powder and cinnamon stick until smooth.
Add the sweetener and blitz again.
Strain through a fine mesh sieve or muslin cloth and serve over ice.
You can also refrigerate the horchata until you require it – should keep for a few days in the fridge.
That title is surely stuff dreams are made of and yet I am even hesitant to post this two parter recipe for several reasons.
Remember when I said I was trying to chillax when it came to my blogging? Not putting myself under too much strain? Pffftt, who am I kidding! I'm fairly certain all my fellow perfectionists out there would agree that is easier said than done. Would I be right? Nod in agreement.
So, the lighting in my new flat is essentially pants. Couple that with having to shoot all my photies at night and you get a batch of pretty dreadful shots of food looking either anaemic or at the very least underwhelming – there's only so much my limited photography skills and fancy dslr can do!
Nether the less, I shall upload this anyway because, quite frankly, it's a little winner. The cornbread – which I am still perfecting – was a peculiarly massive hit, particularly with the Hubster and the chilli was made even more delectable with the addition of dark chocolate. Of no great surprise to many of you I am sure, chocolate and cocoa are magnificent additions to any great Chilli.
I hope then that you will forgive the below par photos and instead merely enjoy the food. After all, that's what really matters.
Black Bean Chilli
1 onion, diced
2 peppers (1 red, 1 yellow), roughly chopped
400g or approx 2 cups chopped canned tomatoes
1 tbsp tomato puree
400g/approx 2 cups cooked black beans
3 minced garlic cloves
1 red chilli, de-seeded, sliced and chopped finely
1 tsp cumin
1 tsp chipotle powder
1/2 tsp chilli powder
1/4 tsp smoked paprika
1/4 tsp cayenne pepper
splash of vegan worcester sauce
few drops of tabasco
4-6 small squares of best dark chocolate
pinch of sugar
salt and pepper
oil
heat a little oil in a heavy based saucepan. add the onion, season and allow to sweat for several minutes before adding cumin and then the peppers. clamp on lid.soften the onion and pepper for a few more minutes before adding the garlic and chilli.
stir in the tomato puree until everything is coated before adding the tomatoes. add a pinch of sugar and the remainder of the spices, worcester and tabasco sauces, season, stir to incorporate and simmer for around 20mins.
tumble in the beans, season, taste for spice and add a little more chilli powder is necessary. simmer for a further 15-20mins and then just before serving stir through the chocolate. the sauce will turn thick and glossy. close lid and allow everything to amalgamate before serving.
serve with freshly chopped cilantro (coriander), sliced avocado and cholula hot sauce. tortilla chips go well with this dish, as well as…..
Vegan Cornbread Loaf
1 cup finely ground polenta (this is crucial – it must be fine ground)
1 cup plain all purpose organic white flour
2 tsp baking powder
1 tsp bicarbonate of soda
2 tsp salt
1 tbsp ground black pepper
1/2 cup sweetcorn puree
1/2 cup sweetcorn kernels (canned or frozen but obvs. thawed)
3 tomatoes, de-seeded and chopped
1 cup soya milk
1/4 cup water
1/4 cup maple syrup, agave or sweet freedom
1/4 cup canola( rapeseed) oil or oil of your choice
pre-heat the oven to 200 degrees celsius/390 degrees fahrenheit. grease a loaf tin with vegan margarine spread – or coconut oil?
mix the polenta and flour and stir through the baking powder, bicarb, salt and pepper.
in a separate bowl whisk together the sweetcorn puree (basically sweetcorn kernels whizzed in a blender with a little soya cream), soya milk, water, oil and sweet freedom (or whichever sweetener you favour).
make a well in the centre of the dry ingredients and pour in the wet. using a spatula gradually incorporate ensuring not to overwork the mixture. gently stir through the sweetcorn kernels, chopped tomatoes and a good grinding of black pepper. immediately pour into the prepared tin. sprinkle over a little sea salt and fresh grind of black pepper. bake in oven for 40 minutes or until a skewer comes out clean when inserted into the middle.
cool for 20 mins before removing from the tin and allow to cool completely before slicing.
enjoy x
It's been a strange week so far and to be honest I've been feeling out of sorts. Certainly, I didn't think on Monday that by Tuesday evening and whilst we lay in bed discussing our future, we'd have made the decision to move back to the big smoke.
London has given us so much but when we left several years ago to make a life for ourselves in Chicago we really thought we'd said our goodbyes and were happy with that. Then Chicago didn't work out how we'd hoped and we came to Cornwall to heal and now here we are at yet another crossroads.
As with the nature of both our jobs our lives are in constant change – no two days, weeks, months are the same. However, now that I've decided to change direction and focus on fashion and styling I realise that staying and indeed working in Cornwall is no longer a viable option. The industry I am trying to break into is in London and no matter how much we adore our Cornish life, right now, we need to be in the hub of things. We're hoping this will make our future easier and will mean I (fingers crossed) won't have any regrets.
You see, I'm actually quite an ambitious person and try to be the best at whatever it is I put my mind to. At present I don't feel that I've achieved my full potential and being 30(tick tock tick tock), I'm starting to panic about not having a solid career path – acting is anything but a secure job and that has lost its appeal in recent months.
I could probably get back into the acting game for real when I return to London but I'm not going to. I don't want to spend any more time on a career that may or may not blossom into something – I don't have the patience, drive or desire and I need to start earning real money before I even entertain the notion of having a family.
The plan is to move after Christmas, so we at least have a few more months in glorious Cornwall and I'm going to treasure every minute. Right now I'm feeling anxious and scared but also excited. I'm ready to get back in the rat race and make this thing work.
Things I'll miss about Cornwall
Living by the sea
Walks on the beach
Clambering on rugged cliffs
Incredible sunsets
Nature, fresh air and beautiful light
Family
Things I'm looking forward to in London
Coffee and shopping with my Sister
Cocktails with the girls
Amazing theatre
Fantastic architecture
Meandering around one of the best Cities in the world
Having access to so much vegan food – eek!!!!
Oh yeah, I almost forgot this was a 'what I ate' post: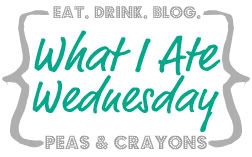 Breakfast mesa sunsrise cereal served with oat milk, sliced strawberries, chopped pecans, flaxseed meal, omega seed mix and amaranth pops
Lunch leftovers from last nights dinner – sweet potato and pearl barley stew
Snack small bunch of seedless grapes and a homemade latte
Pre-dinner appetizer shop bought hummus mixed with lemon juice and black pepper topped with smoked paprika, olive oil and sesame seeds served with jalapeno kettle chips
Dinner toasted burritos filled baby spinach leaves, black bean & sweetcorn salsa and Mexican rice. We had the remainder of the salsa and rice in a bowl