It feels like an absolute age since I last posted a recipe. I'm here to reassure you that my passion for food lives on and contrary to evidence displayed here is thriving more than ever. Whilst I'm making a lot of Mexican food still and there is always a steady stream of Asian inspired dishes, I'm now getting into that Autumn vibe with distinctly more hearty fare.
A sucker for pasta in all its many and varied forms, these slivers of teeny tiny vermicelli are my new obsession. Found in my favourite supermarket section (the 'World Food' aisle) the itty bitty shards of angel hair spaghetti are perfect for soups and stews, and work a treat in this light autumn dish.
I do feel I owe you a sweet dish after this though, so next time we'll be getting our sugar on – vegan stylee, yeow!
ingredients
2 leeks, sliced
2 carrots, roughly chopped
1 courgette, roughly chopped
1 cup green beans, chopped small
2 cups baby leaf spinach
1 can (about 1 1/2 cups) drained and rinsed cannellini beans
1 cup vermicelli
3-4 garlic cloves
1 tbsp mixed italian herbs
1/4 cup chopped flat leaf parsley
1 vegetable stock cube
splash of red wine vinegar
salt and pepper
oil
method
heat a little oil in a deep pot. add the sliced leeks, some salt and allow to soften on a gentle heat for several minutes before adding the carrots. clamp on lid and cook for 5-10mins before adding the sliced garlic.
after allowing the garlic to infuse for a few minutes, add the courgette, sprinkle over the oregano, pour over the red wine vinegar and cook for a few minutes on a reasonably high heat with the lid on.
add the stock cube and cover with water from a kettle. bring to the boil and then reduce to a  simmer for 15 minutes before adding the green beans. cook for a further 10 minutes until the beans are soft.
add the cannellini beans and pasta, season and cook for several minutes more until the pasta absorbs the remaining liquid and the sauce thickens.
finally, stir through the spinach until it wilts. taste for seasoning and serve with the chopped flat leaf parsley and nutritional yeast, aka. nooch (optional but nice!).
Real girls eat real dinners. I know I do. They're not pretty, beautifully presented and camera ready. They're messy, chaotic and hurried. But (mostly) always tasty.
Spaghetti is most definitely one of my top five foods. It's been there for a while. Others may come and go but spaghetti remains.
White cabbage on the other hand……not in my top five. Not in my bottom five either, mind you, but it's definitely a vegetable that needs help. Hello smoked paprika….
…..a kitchen is not a kitchen without smoked paprika. Just sayin'.
Courgette. Zucchini. Whatever you like to call it, I love it. How you slice it is important. No rounds here my friends. Strips.
Then there's sliced white onion. Organic white onion. The strong kind that makes your eyes hurt bad when you cut into them. A flavour necessity. Most definitely.
Garlic. Obviously. Lot's of it. Obviously.
Fry it up, toss it together and serve with tofu sausage and a colossal couscous salad. This is called durum wheat overload. My kind of meal.
1/2 sliced large white onion
1/2 finely sliced pointed white cabbage
1 sliced courgette/zucchini
3 large garlic cloves finely sliced
1 heaped tsp smoked paprika
olive oil
salt and pepper
heat the oil in a skillet/frying, add the onion, season with salt and pepper and sautee gently until beginning to soften.
add the garlic and fry for a few minutes before adding the cabbage and courgette. season generously and sautee gently until soft, stirring frequently. this will take around 20minutes.
meanwhile bring a large pan of water to the boil, salt and add the spaghetti.
when the cabbage mixture is sufficiently soft, sprinkle over the smoked paprika and stir to combine. season and allow the flavours to infuse for around five minutes or so.
when the pasta is cooked al dente, reserve a little liquid, drain the pasta and transfer to the frying pan. season with salt, pour over a small amount of the reserved liquid and toss to thoroughly combine.
serve.
for the tofu…
cut into thick slices and gently fry in sunflower oil until both sides are golden.
So. What you need to do is…..
…..get yourself some itty bitty pasta. The kind you put in soups. I found these teeny tube shapes in the 'world food' section of  our local supermarket – funnily enough, not in the Italian bit.
Then, you want to make a paste from just about any herbs hanging around – flat leaf parsley, coriander, basil. Sorta like a pesto 'cept not. No pine nuts necessary but fennel, celery and onion are good components for flavour.
Put it all in a pan, cook it up and bingo, you've got yourself one tasty little supper dish. That easy.
Y'know, I need more simplicity in my kitchen, which is why I've been loving this paste thing so much. I've used it with rice, giant couscous and I plan to use it with other grains. It's a winner.
And I think it's only appropriate that I give credit to the magnificent Ms. Miers. That lady knows food. Big love.
ingredients
herbs –  flat leaf parsely, coriander, basil etc.
fennel, celery or onion  - some or all
garlic – big clove
lemon or lime juice – a bit
olive oil – glug
salt and pepper
mini pasta shapes – about a cup
1/2 vegetable stock cube
halved cherry tomatoes – a few
cubed basil tofu –  optional
method
make a paste. lightly fry. add the pasta and stir to coat it. add the stock cube and cover with water.
simmer until all the water is absorbed, add a little more water and continue to simmer until the pasta is fully cooked.
stir through the tomatoes and basil tofu. heat through. season. serve.
Like most of you, I am pushed for time in the evenings. Used to a more leisurely evening scenario this new 9-5 thing (or 10-6 to be more precise) is pushing my cooking know how to the limits, as I strive to get dinner on the table before it's time to curl up in bed. Not as easy as it may sound.
You see, when I get home from work I must have a cup of tea before any real kitchen activity begins. So, let's say I arrive home at 7pm, have my cup of tea, chill for a half an hour whilst catching up on the worlds tweeting, facebooking and all other such essentials, I will not be cooking any time before 8pm. Fact.
Now, let's say my preparation time (including deciding what we fancy chowing down on plus chopping and whatnot) takes me 20minutes (and it pretty much does) that leaves me 40minutes to get everything cooked and tasting, well, edible, before 9pm – 9pm is the last reasonable time you can eat before people think you're either bonkers or Spanish. I am neither. Okay, perhaps I am a little bonkers but I am most definitely not Spanish.
Anyhoo, 9pm  is still a reasonably reasonable time to be eating – especially given we don't slumber till 12 at the earliest – and I've always preferred to eat late. Except, dinner is not on the table by 9pm. Tonight was 9.30, the night before 9.15 and I'm even sure we ate past 10pm one evening last week. So, you see, I am failing. Hard.
Perhaps the only time we ate early recently (and by early, I mean 8.45) was when I prepared this simple stir fry. It was a bish bash bosh affair and can only be described as a non recipe. I, therefore, will try and accurately express in my recipe below how exactly a non recipe goes. Ahem. Here goes.
ingredients
bag of stir fry veg (with beansprouts)
handful of mange tout
1/2 onion
3 spring onions
1 cup of pre-prepared marinated tofu
2 garlic cloves
1 thumbsize piece of ginger
1/2 red chilli
pre-cooked rice noodles
coconut oil
tamari
umeboshi plum vinegar
freshly chopped coriander
method
slice the onion in half moons. heat a little coconut oil in a frying pan. add the onion.
mince the garlic, ginger and chilli.
add the bag of stir fry veg and mange tout to pan and stir on a high heat for several minutes before adding the minced garlic, ginger and chilli. season with tamari.
when the veg has softened a little add the marinated tofu and fry on a high heat for several minutes. add a splash of ume plum vinegar.
toss in the rice noodles and season with tamari and more ume plum vinegar. stir to incorporate the veg. slice the spring onions (asian stylee) and add to pan ensuring the noodles don't stick to bottom of pan.
lower the heat and stir through the freshly chopped flat leaf parsley.
serve with spring rolls (f.y.i. the co-operative do the best vegan spring roll – jus' sayin'!)
Did I make it simple then?
I agree.
Fail.
I'm terribly sleepy so let's make this a short one.
Isa and all her post punk delights are a constant source of inspiration to me and even though she hates it when people tamper with her recipes, sometimes I just gotta work with what I have in the fridge, cupboard, freezer, whatever.
This is my take on her magnificent pasta a la California something or other – I could reach for my copy of Veganomicon right now to get the correct title but I doubt I have the strength in my arms to do even that.
Anyhoo, this is a tres delicious recipe and may I be so bold as to suggest the sunblush tomatoes are  a nice addition and in keeping with the vibe of the dish?! Don't hate me Isa.
Goodnight dears and enjoy the recipe, such as it is….
pasta with broccoli, avocado and sunblush tomatoes
1 small head broccoli including stalk
1 avocado
3/4 shallots
6-8 sunblush tomatoes
1 heaped tablespoon roughly chopped capers
olive oil
1/4 cup freshly chopped flat leaf parsley
3-4 cloves garlic
dried thyme
salt and pepper
2 1/2 – 3 cups/250g conchiglie pasta
method
1. slice the shallots and cut the broccoli stalk into small pieces.
2. heat a little olive oil in a heavy based saucepan.
3. add the shallots, brocolli stalk, season and allow to soften for a few minutes.
4. slice or mince the garlic and add to pan with a tsp of dried thyme. season, stir, clamp on lid and allow to cook for a further 5 minutes.
5. bring a large pan of water to the boil. blanch the brocolli florets for a few minutes and remove with a slotted spoon. add the pasta and cook for 2 minutes less than the packet requires (trust me!).
6. chop the sunblush tomatoes into small pieces and add to pan along with the chopped capers. if the tomatoes come in an oil, add a drop to the pan also for flavour.
7. halve, stone, peel and chop the avocado into medium size pieces.
8. add the brocolli to the pan and allow to heat through for a moment.
9. drain the pasta, add to pan, along with avocado, chopped parsley and season generously (chilli flakes would also be good). stir gently to incorporate and warm through on a low heat for several minutes.
10. serve.
If you're not already privy to my Marcus Samuelsson contributions, let me fill you in. Since May of last year Marcus has kindly featured two weekly PeaSoupEats recipes (one savoury, one sweet) on his rather fantastic website, which has many amazing cooking tips, dishes, as well as a boat load of info on food and health. My kind of site.
Gluten and Soy Free Vegan Chocolate Cupcakes with Vanilla Frosting
Thus far I have resolved to not make any resolutions and instead appreciate what the past year has brought and what 2012 has yet to bring. I'm continually amazed at how unpredictable life can be and I can safely say that my Husband and I are now officially go with the flow people – plans are for suckers.
Super Duper Green Kale Smoothie
Okay, so we still make plans but are more prepared for those plans not to work out. You learn such things after moving your entire lives across the Atlantic only to have to return a mere two years later. These things happen. You deal with it and move on.
If you had told me even a few months ago I would be sitting in my new London apartment about to embark on a fashion internship with the Daily Express I would've thought you were mad or at the very least delusional. And yet….here I am. In London. And I start my placement next Monday. Crazy.
Pistachio, Pecan and Goji Berry Bites
Throughout everything that's happened in 2011 – moving (again!), changing career – the two continuous things that have kept me grounded, happy, sane are my Husband (of course!) and my blog. Obviously, Ma, Pa and Sister get a mention too;)
Humdinger Hummus, Carrot, Cucumber, Avocado and Alfalfa Sprout Sandwich
In all seriousness though, this little blog has kept me going on many an occasion when I was feeling useless and gave me a much needed outlet. More significantly, I believe it has enabled me to flex those rusty writing muscles thus giving me the confidence to enter the world of fashion journalism and for that I am ever grateful.
Peanut Butter, Banana and Chocolate Baked Oatmeal
It goes without saying (although I will say it) that I am so incredibly thankful to everyone who reads my blog. Without an audience this blogging lark would be a lot more difficult and I appreciate every view as if it were gold dust. Quite honestly, you are the reason I continue to write here, so to each and every one of you, thank you, thank you, a thousand times, thank you x
I started with noodles and therefore I will end with noodles – spotting a theme anyone? I think I can safely say noodles, chocolate and kale are my top 3 foods. Not a bad top 3 if you ask me!
Miso and Mung Bean Noodle Soup
Yes, you read right, salad in Winter. No, those tomatoes are not in season but the dressing more than made up for their lacking in the flavour department.
Why bother though, you ask, with ingredients that are mediocre, hmmm? Hmmmmm? Because, quite frankly, I'm not willing to wait until next summer to indulge in a little salad eating and that's that.
The 'casserole' aspect to the dish is my way of striking that bizarre balance between Summertime eats in Wintertime temps and it doesn't not work, I must admit.
Aside from the cooked rice, this dish requires mere assembling skills. Hurrah for easy meals in a fraught time of over indulgence and mass consumption of pretty much everything – i.e.Christmas. A minor triumph methinks.
Don't get me wrong, I am the biggest Christmas afficionado that ever walked, wrapped or caroled but amidst the chaos that is my life at the minute, I am ever more frequently reaching for the tin of soup and meals like these are just about all I can muster – that packing ain't gonna do itself, y'know!
I must admit to being beyond excited now about our very imminent move back to London – just over a week, ahhhhhh! The first thing I plan to do when we arrive is to put up the Christmas tree. Priorities and all that.
All I can say is, thanks goodness for Nigella Christmas. It may not be vegan but it sure as heck inspires me in the cooking department at this time of year and like I've said many times before, Nigella's recipes are ripe for veganizing. Tonight we had her Butternut Squash Orzotto (lush!) – just leave out the mascarpone and Bob's your Uncle (or is it Fanny's your Aunt?). Of course, I couldn't help but stir through some peppery rocket (arugula) and a handful of freshly chopped flat leaf parsley.
Oh, and not forgetting her dangerously alcoholic 'Santa's Little Helper' cocktail, which has just about kept me sane these last few weeks. God bless ye Nig:)
salad casserole
1/2 cucumber
2 large tomatoes
1 avocado
2 or 3 cooked beetroot
1/2 cup cooked brown rice
1 tbsp freshly chopped flat leaf parsely
dressing
1 heaped teaspoon dijon mustard
juice 1/2 lemon
1 tbsp red/white/cider vinegar
1 tsp agave or other sweetener
4 tbsp olive oil
1 heaped tbsp finely chopped capers
salt and pepper
1. Peel and slice the cucumber and avocado. Slice the tomato and beetroot.
2. Make the dressing by putting everything into an empty-or almost empty-mustard jar and shake vigorously until it emulsifies. Set aside.
3. In a medium sized casserole (baking) dish place a layer of cucumber followed by beetroot, avocado and then tomato. Lightly salt and then cover with half of the rice. Give the dressing another shake and then pour half over the rice and other ingredients.
4. Place another layer of veg on top in the same fashion, finishing with the rice. Pour over the remainder of the dressing and sprinkle over the flat leaf parsley. Let it sit for 10-15mins before serving. Goes wonderfully with baked tofu and a side of beans.
ey!
It's the pumpkin guy:)
Thought it was about time I wheeled out my Halloween decorations and this little guy is my favourite. I bought him when we were in beautiful Chicago and he takes pride of place in my kitchen.
This is my first WIAW in a while and I really missed it, so it's great to be joining in the fun again – yay!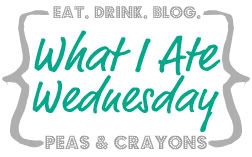 Without further ado, here are my Wednesday eats baby……
Breakfast
Polenta made with oat milk and sweetened with maple syrup topped with Jordan's Country Crisp Chunky Nuts and sliced kiwi.
Hot water and lemon
Lunch
Homemade mildly curried cauliflower and carrot soup served with a slice of toasted rye bread spread with hummus and vegan tapenade.
Snack
Cup of black tea with soya milk and two squares of dark chocolate with nuts.
Dinner
Noodle stir fry tossed in a homemade sweet and spicy peanut sauce served with maple glazed tempeh.
That was a pretty good days eating. Dinner was mega tasty and I really enjoyed my mid day indulgence – hmmmm, chocolate:)
Hope everyone else had (or is still having, depending on where you are in the world) a wonderful What I Ate Wednesday!!
I bought a diary.
Filled it with tasks and reminders.
Now I'm methodically ticking off each task (tick!) and you know what? It feels good. No! It feels great.
It's been a year since I've had a diary and in that time I'd completely forgotten what a useful little tool it can be. I used to be the kind of person who'd note down everything – 'to do', 'shopping', 'menus', 'recipes'. I'm a lists girl through and through. Somehow though I lost my way and for some reason unbenownst to me, tried to keep everything in my head. Maybe this works for some people but I've discovered the hard way, it does not work for me.
As well as tidying up my life I'm also cleaning up my diet. I've replaced my usual black tea with soya milk in the morning with hot water and lemon and to my surprise Hubbie has taken to this change rather well. In fact, given the choice this morning, he went for the lemon!
In addition to this, I've been craving greens like there's no tomorrow. Honestly, a bowl of sauteed kale might just be my favourite thing to eat on this planet. With something so perfect in its simplicity, I tend not to mess about with it too much. Here, the grated carrot and tahini sauce are just enough to compliment the kale without overpowering it.
Tahini sauce is bloody gorgeous, in my humble opinion, and I can't believe it's been this long since I last made some – it must be months since I last whipped up a batch! I aim to rectify this ghastly oversight by forthwith declaring it a once a week ritual. That shouldn't be a problem seeing as it goes with just about anything. Except maybe 'ice-cream'. Although…..
Ingredients
2-3 cups chopped kale
2 carrots
1 tbsp coconut oil
2 tbsp umeboshi plum vinegar
1 tbsp soy sauce/shoyu or tamari
1 tbsp sesame oil
1 tbsp sesame seeds
¼ cup 'nooch' (nutritional yeast)
Tahini Sauce
1 tbsp tahini
1 tsp pink himalayan salt (or rock salt)
Juice ½ lemon
1 tsp umeboshi plum vinegar
2 tbsp filtered water
Method
Heat the coconut oil in a frying pan.
Grate the carrot and add to pan. Stir fry on a medium heat for several minutes. Add the kale and allow to wilt a little before adding the plum vinegar and soy sauce. Stir to incorporate the carrot and kale.
Whilst the kale is wilting further make the tahini sauce. Place the tahini in a bowl along with the salt and lemon juice and mix or whisk until it thoroughly combined. It may seize up, that's fine, it will become creamy again after adding the water. Next add the plum vinegar and water and stir until creamy and smooth. Set aside.
When the kale has sufficiently wilted, drizzle over the sesame oil and stir through. Sprinkle over the nooch and sesame seeds and stir once more.
Serve the stir fry over freshly boiled brown rice (add a star anise to the pot for beautifully aromatic rice) and top with the tahini sauce. I like to drizzle over a small of sauce initially and add more as I'm eating.
Bon appetit!
It's been a strange week so far and to be honest I've been feeling out of sorts. Certainly, I didn't think on Monday that by Tuesday evening and whilst we lay in bed discussing our future, we'd have made the decision to move back to the big smoke.
London has given us so much but when we left several years ago to make a life for ourselves in Chicago we really thought we'd said our goodbyes and were happy with that. Then Chicago didn't work out how we'd hoped and we came to Cornwall to heal and now here we are at yet another crossroads.
As with the nature of both our jobs our lives are in constant change – no two days, weeks, months are the same. However, now that I've decided to change direction and focus on fashion and styling I realise that staying and indeed working in Cornwall is no longer a viable option. The industry I am trying to break into is in London and no matter how much we adore our Cornish life, right now, we need to be in the hub of things. We're hoping this will make our future easier and will mean I (fingers crossed) won't have any regrets.
You see, I'm actually quite an ambitious person and try to be the best at whatever it is I put my mind to. At present I don't feel that I've achieved my full potential and being 30(tick tock tick tock), I'm starting to panic about not having a solid career path – acting is anything but a secure job and that has lost its appeal in recent months.
I could probably get back into the acting game for real when I return to London but I'm not going to. I don't want to spend any more time on a career that may or may not blossom into something – I don't have the patience, drive or desire and I need to start earning real money before I even entertain the notion of having a family.
The plan is to move after Christmas, so we at least have a few more months in glorious Cornwall and I'm going to treasure every minute. Right now I'm feeling anxious and scared but also excited. I'm ready to get back in the rat race and make this thing work.
Things I'll miss about Cornwall
Living by the sea
Walks on the beach
Clambering on rugged cliffs
Incredible sunsets
Nature, fresh air and beautiful light
Family
Things I'm looking forward to in London
Coffee and shopping with my Sister
Cocktails with the girls
Amazing theatre
Fantastic architecture
Meandering around one of the best Cities in the world
Having access to so much vegan food – eek!!!!
Oh yeah, I almost forgot this was a 'what I ate' post: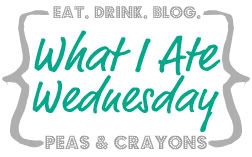 Breakfast mesa sunsrise cereal served with oat milk, sliced strawberries, chopped pecans, flaxseed meal, omega seed mix and amaranth pops
Lunch leftovers from last nights dinner – sweet potato and pearl barley stew
Snack small bunch of seedless grapes and a homemade latte
Pre-dinner appetizer shop bought hummus mixed with lemon juice and black pepper topped with smoked paprika, olive oil and sesame seeds served with jalapeno kettle chips
Dinner toasted burritos filled baby spinach leaves, black bean & sweetcorn salsa and Mexican rice. We had the remainder of the salsa and rice in a bowl